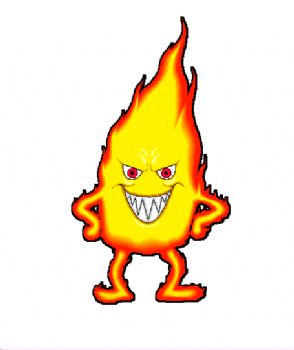 One more week till the reunion.....I have got to keep myself on FIRE!

Today should have been yoga, but since I did Yoga already this week I
finished Shoulders and arms.

Its one of my favorite workouts in the program and I did all the moves with 10 lb db and felt great.
Next time I will use my 15 lbs db and really RAWK!
(since I was not even sore today from yesterday that tells me my weights were too light) Plus If I were sore, I would have done Yoga and let my body have a day of rest.
I did not do the Ab ripper, and thought I would have time to do some core but I did not get started early enough.
I did circuit this workout today
, just for an extra cardio boost. (since I was going to take my stats)
Between each set I did jumping jacks until the next move (20-25). I did all moves to 12 reps with good form using my mirror as usual.
My favorite move = Crouching Cohen Curls

Why? Because the back is fully rounded and it feels wonderful on my back as a stress relief. (you bend down in a crouching position and place the weights with elbows inside of knees and curl up)
Bad food choice last night, small cup of custard
....don't even get me started I already was so mad at me last night :-(
I may have to move away from my favorite custard stand! I'm considering this my weekly cheat.
Today's smoothie berry D-lish:

1 Scoop vanilla ice cream 100% Gold standard whey
1/3 small banana
3 Large strawberries
1/2 c ice cold water
1 tsp olive oil
P90X Round 3 Lean Day 7 (Part 2)
Workout - Shoulders and Arms Part 2

Mood - YES
Time of workout = 25 minutes
Cals burned = 160
Friday Stats:

Wt 120.5
BF% 23.0 (This is DOWN insert happy dance)
BMI 20.7
Warm up:

100 Jumping jacks
Arm circles 1 min forward 1 min back
Ballistic
Workout:

Upright rows 10lb db 2x12
Static arm curls 10lb db 2x12
Flip grip twist kickbacks 10lb 2x12
Seated shoulder flys 10lb db 2x16
Crouch cohen curls 10lb db 2x12
Lying triceps extension 10lb db 2x12
Is anyone doing anything for National Dance Day tomorrow?

www.examiner.com/x-28813-St-Louis-Fitness-Trends-Examiner~y2010m7d29-National-Dance-Day-Recognized
I am doing 15 minutes of contemporary gospel in the morning, praise God.
Then its to my hair appointment for next weekends 30 year reunion.
NO EXCUSE I MAKE IT HAPPEN!