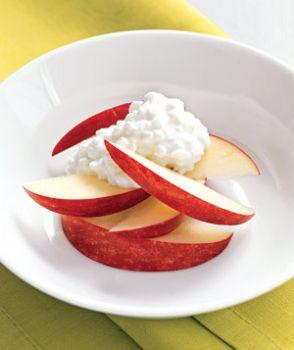 12 Protein balanced snacks:

1. Nut butter & apple slices with pumpkin seeds
2. Whole grain toast topped with nut butter and sliced bananas
3. Hummus and veggies on whole grain pita bread
4. A handful of nuts and dried fruit
5. Yogurt and nuts or fruit
6. Cheese slices and whole grain crackers or veggie sticks
7. A hard boiled egg and veggie sticks
8. Tuna, and whole grain crackers with veggie sticks
9. Cheese and bean quesadilla triangles
10. Cottage cheese and cubed fruit
11. Edamame and whole grain crackers
12. Turkey, cheese, and veggie wrap
More healthy tips from Dierbergs Whole Life Store
www.dierbergs-digital.com/dierbergs/2010summerfall#pg16
Here is my workout and Friday Stats, and I am glad that this week looks
so much better then last week.
Considering I even had the holiday in there...hum, and all those darn desserts!
Workout - P90X Yoga
Mood - Sleepy - it was raining out
Wt - 120
Time of workout - 40 minutes
Cals = 86
Stats:
WT-120
BF% 23.7 last week 24.3
BMI - 20.6
Mountain pose
Reverse Swan
Chateranga
Minata
Plank
Downward Dog
Runners Pose
Cresent Pose
Warrior 1
Warrior 2
Warrior 3
Triangle
Twisting Triangle
Chair
Twisting Chair
I am feeling positive
now that my body fat has lowered
and trying to keep that under control. As most of you know, I have a sweet tooth and that is not good for anyone with fat near your abs.
Tomorrow is legs at the gym followed by 20 minute cardio and Sunday is upper body at the gym followed by 20 minute cardio.
Maybe I will do the Stair climber BEAST!
Lately I have just
been so tired when I get home,
I have no idea what is going on with that. I have not had any change in my diet so I can't really understand that. If anything I
did add a few carbs (Bare Naked Granola)
, which could be the reason? Was going to push myself to do an after dinner walk, but decided to hang on the couch......sigh.......
NO EXCUSE I MAKE IT HAPPEN