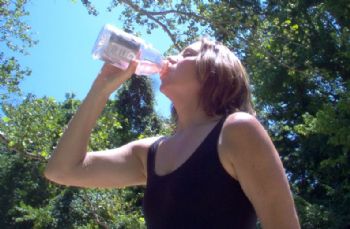 Don't forget to stay hydrated during your workouts
, the colder the water the better your body processes it.
Workout Legs & Glutes followed by 20 min HIIT
Mood - Fierce
Time of workout = 60 min
Cals burned = 250
5 Minute elliptical warm up
Squat Standing 60lb 3x10
Laying glute 55lb 3x10
Standing glute 40lb 3x10
Seated Back ext 50lb 3x10
Leg Press 100lb 3x10
Hyper extensions 3x10
Captains chair ball 3x10 alt knee/straight leg
20 min HIIT elliptical 1 min intervals level 12-20 inclines 4-10
10 min stretch cool down:

Runners lunge
Forward bend
Downward dog w/alt calve raises
Upward dog
Childs pose
Side childs pose
Hero pose
Single leg seated stretch
Saw
I got four birthday cards, I am super happy about the love and so very grateful. I think I am over my "48" meltdown, yippee!
Mid day smoothie snack:
1 scoop vanilla whey
Strawberries
1 tbs pb
1/4 c non fat vanilla yogurt
1/4 skim
My new lamps :-)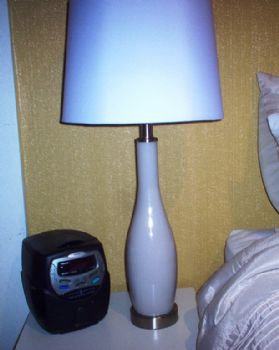 NO EXCUSE I MAKE IT HAPPEN