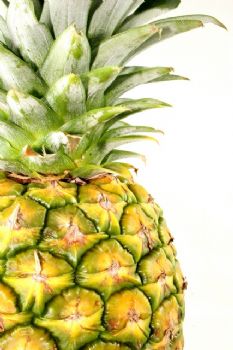 Here is a recipe I got off the can of
Dole
pineapple
that I modified but I have NOT put the nutrient info on this so you can adjust as you like and see what ideas you have.
Modified recipe by T.

I used brown instant rice and added 1 scoop of whey protein (vanilla flavored Gold Standard) and am naming this new recipe "Easy pineapple rice protein pudding" this way your getting better grains, and higher protein, not just carbs.
Original recipe By Dole:

2 c rice uncooked
4 c cold milk - cant use soy because the pudding gets mushy
2 pkg (3.4oz each) instant vanilla pudding
1 can 20oz Dole pineapple chunks drained
1/2 c raisins
1 tsp cinnamon
1 tsp vanilla
Prepare rice and cool
Whisk together milk, and pudding in large bowl, 2-3 mins
Stir in rice, pineapple chunks, raisin, cinnamon, and vanilla, chill
Servers 10-12
Let me know if you have an addition or ideas on this too.