This is the flower garden I started from seed, enjoy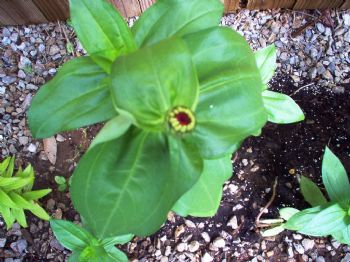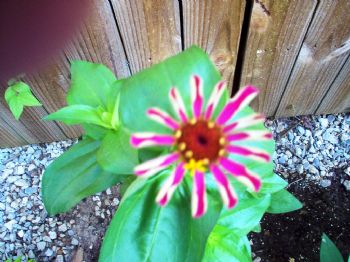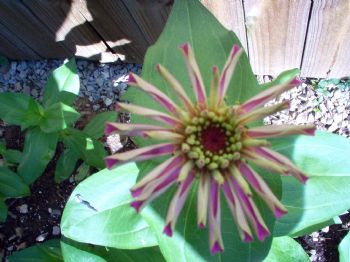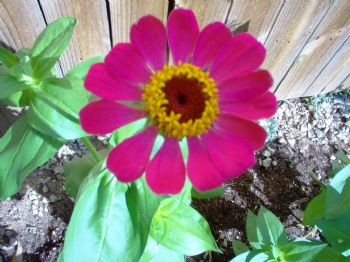 A little garden frog, now he is a blog celebrity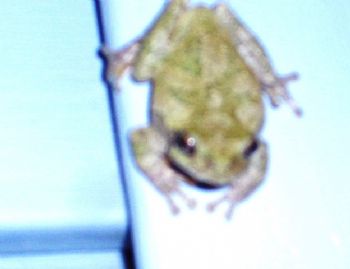 Me - ok, no make up or anything.....
warning!

I can't believe I grew these from a little seed in an egg carton to this its just amazing.
Now on a food note, promised pictures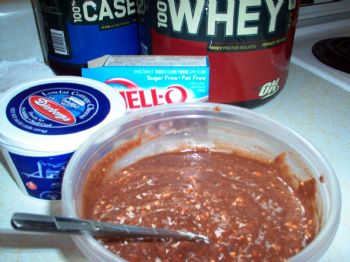 Cottage protein pudding
Sugar free jello pudding
Cottage cheese
Protein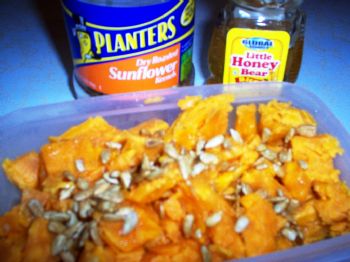 Sweet potato
Honey and sunflower seeds
If you like sweet and salty you will love this!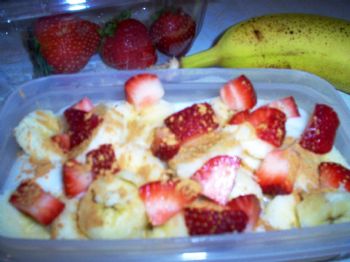 My lunch today
Yogurt, banana and strawberries dash of cinnamon.
Now next year I will get these same flowers and start learning about flowers you can actually eat.
Do you eat flowers?


Todays workout - Step
Mood - Ok
Time of workout = 30 min
Cals burned = 237
Friday stats:
Wt - 119
BF% 24.8
BMI 20.4
I am going to re-take these stats again tomorrow since that is a big jump in the WRONG direction.
NO EXCUSES I MAKE IT HAPPEN