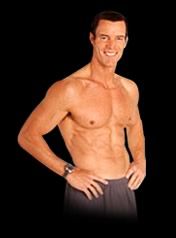 Hello Tony, thanks for a great yoga session today!

I did not get in as much as I would have liked to but still, it was a great practice and really helped my back feel so much better. I finished this off with some head rolls.
With sleeping on the "wrong" side my neck has been killing me and again I am saving for a new matress.
Did anyone see the hula hoop girl on Americas got Talent?

She was just was amazing! I have to laugh at myself because I can only do about 2-3 minutes and I drop it a few times. A girl can dream right? I just goes to show you can do anything you set your mind to.
Last night I also caught the last part of Losing it with Jullian
and cried like a baby. I just could not believe how big that 14 year old boy was.
What I liked about the show last night:

Her visit to the school
Her talk at the school class mates
How she made the mom recognize her accomplishments
How her talk with the mom and dad brought the family to be on the same page
That the son learned his dad was proud of him no matter what
That the bridge symbolized a new beginning
This again shows,
YOU CAN do anything you set your mind to.
So never ever give up, raise the bar and continue to grow. If you are NOT challenging yourself you will stay the same, who wants that?
Today I felt pretty good going into a new workout routine.
Tomorrow I will play with the weights,
yeah baby bring it on! I am not sure if I will do this at the gym or home.
Why?
Because I have to take medicine to sleep with this ringing and sometimes its hard to get up when I want to. So just 3 more weeks and that will be over with another....yeah!
Plan B day 1:

Am Workout - P90X Yoga
Mood - Sore
Wt - 119.5
Time of workout - 40 minutes [20 minutes]
Cals = 86 [43 calories]
Mountain pose
Reverse Swan
Chateranga
Minata
Plank
Downward Dog
Runners Pose

Crescent Pose
Warrior 1
Warrior 2
Warrior 3
Triangle
Twisting Triangle
Chair
Twisting Chair
Lunch Workout - Incline Walk
NO EXCUSE I MAKE IT HAPPEN!

BBQ SALMON RECIPE:
www.examiner.com/x-28813-St-Louis-Fitness-Trends-Examiner~y2010m6d30-Sweet--Tangy-BBQ-Salmon
AND HAWT STEFAN'S HOW TO EAT AT A 4TH OF JULY BBQ TIPS:
www.examiner.com/x-1943-Fitness-Examiner~y2010m6d29-4julybbq