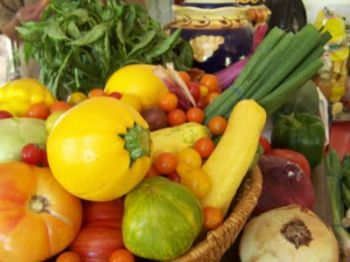 Image: moonstarsandpaper.blogspot.com
10 more days to go on the Clean Eat Stripped, counting down begins.
My workout yesterday:
Workout - Circuit training (to Zumba music) Inclines at Lunch, Yoga class after work
Time of workout = 20 min + 30 inclines + 1 hr Yoga class
Cals burned = 133 + 125 + 265 = 523
Morning home workout:
Warm up 7 min:
100 jacks on jogging square
5 mins jogs w/arm movements
arm circles and overhead arm w/huggers
High knees
Glut kicks
Front kicks
Workout 20 min:
Back row 15lb db 3x12
Chest press 15lb db 3x12
Bicep curls 15lb db 3x12 - 2x / Hammer curls 3x12 1x
Tricep skull crushers 15lb single db 20 reps
TRX squats/side lunge
Kettlebell swings 25 w/20lb bell
Cool down:
TRX stretch
Back
Legs
Arms
Lunch = Inclines
After work = 1 hour Hatha Yoga Class
I'm not sure why my weight is going down and my body fat going up, but I am just going to stick with this meal plan to the end.
Could be the nuts, or not enough workouts due to the weather and lack of motivation this past week. I did workout, however not as FIERCE as I normally would. I love nuts, but you really have to measure them out.
Cheats since day 1:
4 Hershey kisses
1 snib of cheese cake
Diet cranberry juice (UTI) 5 cals w/splenda which is NOT on the plan
1 low carb wrap
1 piece of wheat bread
This weekend is my physo roller workshop and I have 9 sign ups, plus 2 that said they would do a "drop in". I am happy with 9 since this is a hands on class I can't handle more then 12 anyway which was the max.
Not sure if I will youtube this or not, I am going to bring the cam and ask permission and if the class says yes then I will be doing some short clips of my favorite moves. I am super duper happy to help people with this fabulous piece of under used fitness equipment. (except in rehab)
Have you ever used a foam roller? If so did you like it?
Today's Stats:
Wt - 122
BF% 25.6
BMI 21.0
Last week
Wt - 122.5
BF% 24.9
BMI 21.1
Breakfast:
Hard Boiled Egg, 1 large 70 1 5 6
Cinnamon, ground, 1 tsp 6 2 0 0
Apples, fresh, 1 medium (2-3/4" dia) (approx 3 per lb) 81 21 0 0
Old Fashioned Quaker Oatmeal- Plain (1/2 cup dry), 1 serving 150 27 3 5
Breakfast TOTALS: 307 50 9 12
Lunch:
Combination LoMein-TaiPei, 1 cup 150 20 2 11
Pineapple, fresh, 0.5 cup, diced 38 10 0 0
Shrimp, cooked, 3 oz 84 0 1 18
Lunch TOTALS: 272 30 3 29
Dinner:
OhYeah High Protein Bar Vanilla Caramel, 1 serving 370 33 14 28
Dinner TOTALS: 370 33 14 28
Snack:
Olive Oil, 1 1tsp 40 0 5 0
Banana, fresh, 1 small (6" to 6-7/8" long) 93 24 1 1
Lemon Juice, 1 wedge yields 1 1 0 0
Water, bottled, 1 serving 0 0 0 0
Whey Protein 100% Gold Standard Dbl Choc, 2 serving 240 6 2 48
Snack TOTALS: 374 30 7 49
Snack 1:
Pears, fresh, 1 pear, small (approx 3 per lb) 82 21 1 1
Whey Protein 100% Gold Standard Dbl Choc, 1 serving 120 3 1 24
Snack 1 TOTALS: 202 24 2 25
Snack 2:
Scrambled Egg, 0.5 cup 126 2 13 12
Cashew Nuts, dry roasted, 1 oz 163 9 13 4
ON 100% Casein Chocolate Supreme (33g), 33 gram 120 3 1 24
Snack 2 TOTALS: 409 15 27 41
CALORIES CARBS FAT PROTEIN
1,935 182 62 183
1,410 - 1,760 187 - 270 37 - 65 60 - 145
0 5 - 88 0 - 3 0
MISSION = BIKINI