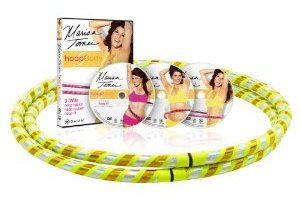 Doing a story on this, I love Marisa!
I'm on
day 3 of my new meal plan
, and so far hanging pretty tough.
However I had 2 mistakes last night. I had some low fat ice cream after dinner (that is out of the house now*sigh) and cereal dry for a snack around bedtime, when I
should have had my whey casein instead
. BAD T. NO carbs before bed!
Note to self: You are a work in progress do not beat yourself up, its a new day.

Yesterday I found my
dream bedding
and bought it!
Here it is....Surprise its GREEN!
www.target.com/Room-Essentials-Green-Quilt-Set/dp/B002KAL0SO/ref=br_1_22?ie=UTF8&node=2226597011&sessionID=188-8807025-0128369&searchSize=30&searchView=grid5&searchPage=1&sr=1-22&qid=1280253905&rh=&searchBinNameList=subjectbin%2Cprice%2Ctarget_com_primary_color-bin%2Ctarget_com_size-bin%2Ctarget_com_brand-bin&searchRank=pmrank&frombrowse=1
You all KNOW how obsessed I am with bedding
, changes with the seasons so what can I say. The price was wonderful and it is so super duper soft with a nice weight for summer/fall. And the price, with shams could not be beat for the quality and its a modern style. The thread quilting is oval, not like old fashion style quilting so it looks very contemporary with my modern white night stands. Just the right POP of color.
Also I don't know
if anyone is into family fun
, but I found this site OF COURSE CREATED BY A WOMAN and as you know
I am all about supporting women in biz
so check this out its an amazing concept to draw family together.
www.aroundthetablegames.com/products.php
I am glad to be back to P90X
and enjoying the variety of the workouts, HELLO round 3 gonna kick some serious FAT! Plus I love the lean version since I am a cardio freak, T. is very happy.
Today's Workout:

P90X Round 3 Day 5

Workout - Cardio X
Mood - Oh yeah
Wt = 120
Time of workout = 25 minutes
Cals burned = 158
Minyata
Plank
Downward dog
Upward dog
Forward bend
Swan dive
Runners lunge
Warrior 1, 2 and reverse warrior
Ball kick - 2x25
Hook upper cut side kick - 2x25
Knuckles ball kick back kick - 2x25
Jab cross hook upper cut - 2x25
3 direction kicks 2x18
NO EXCUSE I MAKE IT HAPPEN