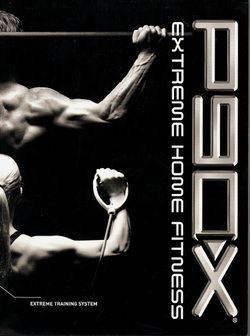 Loving my 3rd round of P90X with my added Yoga To Go workouts!

I had a 3 day weekend, and was productive with some fabulous workouts.
The highlights were:

Painted my basement ceiling
Filmed a new yoga video of Linda owner Yoga To Go (that I have been loving)
Went to the doctor for my check up
Cleaned my desk files
Got in a morning walk in the cool weather
Pre-ordered Jillian Michaels new Shred it with weights
Created a blog for a friend
Learned more about Chair Yoga from Linda
Our weather has finally got cooler I am so happy about that. I got 6 more flowers off my Dahlia plants and put them in a vase they are gorgeous!
Todays workout:
P90X Round 3 Lean Week 4 Day 1 (Recovery Week)

Workout - Yoga X
Mood - Focused
Wt - 120
Time of workout = 35 mins
Cals = 76
Forward bend
Wide T stand
Split leg forward hamstring stretch
Standing side stretch
Astanga sun salutation
Downward dog calve stretch alt.
Swan
Chatarunga
Downward dog
Upward dog
Pushup
Plank
Runners lunge
Crescent
Warrior I
Warrior II
Monday:
P90X Round 3 Lean Week 3 Day 7

Workout - P90X Kenpo

Mood - Good Morning
Wt - 121
Time of workout = I did 45 minutes
Cals burned = 411
25 of each move unless specified 1 set per leg.
Jab twists
Jab upper cuts
Jab, cross hooks, uppercut
Jogs, jump rope, jumping jacks (25), jump X jacks (10)
Step drag punch, punch
Jab, cross, switch
Hook, uppercut, switch
Knee kicks - 20 slow - 10 doubles fast
Ball kicks - 30 single doubles
Side kicks - 30
Jogs, jump rope, jumping jacks (25), jump X jacks (10)
Back kicks - 25
3 direction kicks - 24
Sword hammer - 15
Claw punch - 25
Jogs, jump rope, jumping jacks (25), jump X jacks (10)
30 Each:
Blocks front
Blocks corner
Inward Blocks
Downward Blocks
Jogs, jump rope, jumping jacks (25), jump X jacks (10)
Star Blocks 16
High block low punch 2x25
Knee back kick 2x30
Back knuckle ball kick/back kick 2x10
Hook upper cut low side kick 2x10
Elbow series 30
Vertical punches 100
Walking combo 30
Sunday:
Off Day - rest and rebuild muscle
Saturday:
P90X Round 3 Lean Week 3 Day 6

Workout Legs & Back, Yoga and walk
Mood - Happy
Wt - 122
Time of workout = 2 hour 15 min
Cals burned = 440
30 min am walk
45 min weight training
6 min manual stair climber
1 hour hatha yoga class
(Plus 3 hours cleaning out my basment and gathering things for charity)
Squats 70lb 3x12
Leg press 140lb 3x12
Standing glute press 40lb 3x12
Laying glute press 55lb 3x12
Dead lifts 25lb db 3x12
Single leg squats 1x10
3 way lunges, lateral, forward and back
Cool down:
Runners lunge
Forward bend
Downward dog w/calve stretche
NO EXCUSE I MAKE IT HAPPEN
PS Here is the video its only 2 min long if you want to rate it

www.youtube.com/user/trainertfitness