Rachel Mac Picture Challenge, no real changes coming off holiday I did not expect any. My last weeks pictures were really showing progress, then sugar and cookies from Santa kicked in. *sigh but I am back on track.
NOTE: I have red hair now :-)
Week 1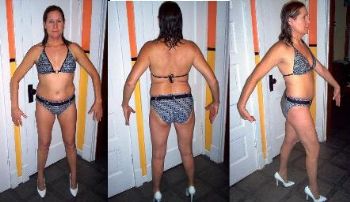 Week 5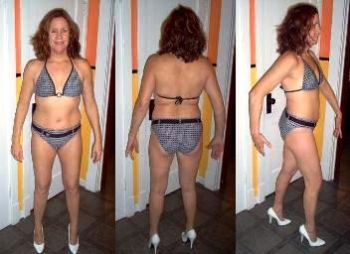 and my pretty new purple toenails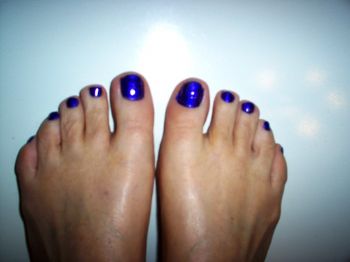 NOTE UPDATE:
The nails are purple duno why they look blue but they look like Barney lol.
My body stats show the changes:

11/28

Wt - 124
BF% 24.6
BMI 21.3
1/7

Wt - 124.5
BF% 24.7
BMI 21.4
Workout Yesterday:
1 Hour Core Yoga
300 pushups
Back feels better today, tonight strength training AMPD!
NO EXCUSE I MAKE IT HAPPEN