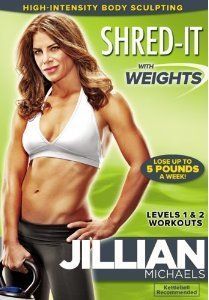 I need to go back and do this workout again,
I am doing Bob's and love it so much MORE.
I only got to see the weigh in last nights on BL because of Bible Study (+2 cookies 1 tbs Almond Butter) I could tell the trainers were tough on them. (puke on the treadmill guy and JM yelling always a plus)
Saw a few clips of other trainers, all you Biggest Loser fans out there...who will they choose?



Tonight Zumba in new Zumba shoes
, will try to get pics and details. Since we have snow on the way, who knows what will happen its due for 5pm right at rush hour. YIKES!
Today's smoothie:
1 banana
1 cup water
2 scoops chocolate Amp
Workout (what I remember)
Workout - 30 Day Shred Level 3

Time of workout = 20 Mins (skipped cool down)
Cals burned = 134
Warmup
Jogs
Cross arms
Arms over head greaser
Standing toe touches
Plank up downs
Supermans
Cleans
Alt lunges
Jump lunges
Mountain climbers
Planks
Jump sumo squats
Core scissors
Core pikes
I added:
Seated back rows 15lb x 15
Lateral lifts 2 way hammers 5lb x 20
Twists
Hamstring curls
What I like about the short blasting workouts like this is,
if you give it YOUR ALL you will really work up a sweat big time. Also on level 2 not as many plank moves.



Tip:
Focus on form on any of the plank style moves, and ALWAYS KEEP YOUR CORE IN. Keeps strain off the back and helps you do the movements better. (means suck in belly and keep butt down lol)
NO EXCUSE I MAKE IT HAPPEN