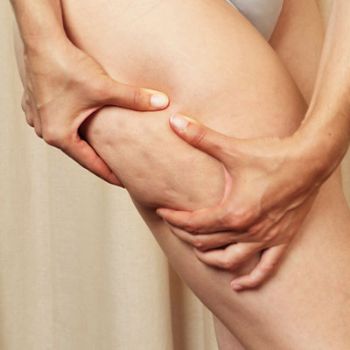 Be strong, and stop the temptations!
(I was pretty nice with this picture)
I have just about had enough of getting bombarded with temptations and guess what?
I AM NOT TAKING IT ANYMORE!
Are you?
Nope, notta,
NO EXCUSES I make it happen!
Again someone is selling candy bars at the office and wants me to buy....stop the madness I love chocolate!
Well that's ok, because I won't do this I am on a MISSION POSSIBLE and my body is worth it. I have been blessed enough to
workout hard everyday for the last 27 years
. I have had a "perfect' body and a "skinny fat" body.
My biggest challenge is nutrition = the BIGGEST EQUATION.

I would not treat my car this way, heaven knows I treat that little red sports car like my baby. Premium gas, car washes, regular maintenance. But yet, I won't do this for me......NOT ANYMORE!
Although I may be a "small size" that does not mean I am as healthy as I could be or an image that I want to portray.
If your caving in with a "this or that" reason in your head, your just fooling yourself and setting yourself up for the same ole results.
INSANITY and I am NOT talking Shaun T. here!
NOT ME, and I want the same for you. Just do it,
just ask yourself, is this 3 minutes of pleasure on my tongue worth the CELLULITE its creating?
Pull up your big girl panties and get in the GAME!
JM is still kicking my butt this month here is my workout, oh and I did get my 30 minute incline walk in yesterday too. Had a healthy dinner and NO SWEETS!
Post workout snack: 1 scoop vanilla whey with 1/2 cup water + banana
JM Last Chance Workout

Mood - Uh huh!
Wt -119
Time of workout = 40 mins
Warm up 5 minutes:
High knees w/hands alt sides
Reach and pull
Shoulder roll front and back
Squat arms over head
Closed arm side twist
Knee kicks - R
Hip thrust
Hip thrust w/ arm throws overhead
Closed arm twist with toe twists
Knee kicks - L
Hip circles
Rear lunge R and L
Side lunge side to side swiftly
Workout - 25 minutes each move is 30 sec back and forth intervals from cardio to ST (I have a clock with a big second hand, that really helps if your doing this without the dvd)
I placed how many reps I actually did, along with the dumb bell weight I used. However they again....are all done in 30 second intervals so don't compare my numbers to yours unless you want the challenge.
45 - j jacks
20 - rows 15lb
40 - criss cross jack
20 - wide row 10lb
40 - back and forth j jacks
20 rear flys 10lb
30 sec jog
15 push up - 10 reg 5 girl
30 sec jog
10 staggered pushups
30 sec butt kicks
12 up and down planks
30 sec toe tap side kicks R
20 alt lunges 10lb
30 sec toe tap side kicks L
20 alt side squats 10lb
30 sec alt front kicks
20 dead lifts 15lb
30 sec twist punch
15 bicep curl w/leg bent up R 10lb
30 sec hooks
15 hammer curls w/leg bent up L 10lb
30 upper cut punch
60 alt bicep curls fast 10lb
30 sec jump rope
20 tricep kick backs 10lb
30 sec criss cross jump rope
20 tricep extension over head
30 sec 1 leg jump rope
20 single tricep alt 10lb
30 sec moutain climbers
30 lateral raises 5lb
30 sec prone jacks - Get in plank, jump feet out and in
25 front lateral raises 5lb
30 sec in and outs - combine mt. climber & prone jacks
25 arnold press - lateral out to overhead to bicep curl
Cool Down:
Lunge stretch
Lunge stretch w/warrior style arms out w/hip rotation - R
Lunge stretch w/warrior style arms out w/hip rotation - L
Straight leg hamstring standing
Behind head tricep stretch
Straight arm open chest stretch
Shoulder straight arm across stretch R
Shoulder straight arm across stretch L
Straight arm pull to front and roll back up
NO EXCUSES......I MAKE IT HAPPEN!