This is the great scarf my client brought me back from Japan, I looooove it and its one of my favorite colors Orange!
My Wednesday night client for Zumba Toning, and good friend Diane, she is such a doll!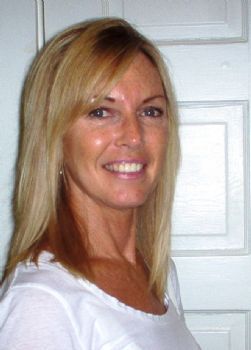 I totally wanted to run last night after training
, but felt it would be too much cardio in one day it was so nice out perfect temps. Looking at my numbers I am glad I didn't.
My workout yesterday and meals, which were not what I planned for the day. Starting out forgetting my lunch and then doing a shorter Zumba Toning session (20 min less) but all in all it was a great day.
Diane used 2lb db I used 3lb db and it was a pure sweat fest!


Always remember - keep some things on hand (yogurt, nuts, bars, PB) in case you forget your lunch, eating out can cost you the week plus a dent in your budget.


Workout - Power Yoga + 15 min walk + 40 min Zumba Toning

Time = 35 min + 40 = 75 min
Cals burned = 342
Sun salutation
Chair - w/step out side movements and pulses
Warrior series w/leg lifts and forward lunge
Tree series w/ Ti-chi movements
Balancing stick series w/glute press lifts
Dancer pose
Lunch:
Walk w/inclines 15 min
Client workout:
Zumba Toning - 40 min
My meals (which I forgot my lunch and had to eat what I keep as a spare at the office)
Breakfast
Dannon Activia Vanilla Yogurt, 4 oz., 1 serving 110 19 2 5
Dannon Activia Peach Yogurt, 4 oz., 1 serving 110 19 2 5
Regular Coffee, 1 cup (8 fl oz) 2 0 0 0
Breakfast TOTALS: 222 38 4 10
Lunch
OhYeah High Protein Bar - Peanut Butter Caramel, 1 serving 380 30 19 27
Lunch TOTALS: 380 30 19 27
Dinner
Perdue Bread low fat chicken breast cutlet, 1 serving 130 11 3 14
Red Potato, 100 grams 72 16 0 2
Salsa, 3 tbsp 13 3 0 1
Dinner TOTALS: 215 30 3 16
Snack
Banana, fresh, 0.5 medium (7" to 7-7/8" long) 54 14 0 1
Almond Breeze Almond Milk, Unsweetened Vanilla, 8 oz 40 2 3 1
Whey Protein 100% Gold Standard Dbl Choc, 2 serving 240 6 2 48
Fire Water - 1/2 Lemon w/ 1 dash Cayenne Pepper, 1 cup 7 2 0 0
Snack TOTALS: 341 24 5 50
Snack 1
Dannon Activia Vanilla Yogurt, 4 oz., 1 serving 110 19 2 5
Dannon Activia Peach Yogurt, 4 oz., 1 serving 110 19 2 5
Snack 1 TOTALS: 220 38 4 10
Snack 2
Monster Energy Drink, Lo- Carb, 4 oz 5 2 0 0
Snack 2 TOTALS: 5 2 0 0
CALORIES CARBS FAT PROTEIN
Totals: 1,384 161 36 113
DEFICIT = 342


POA = 362