I said I would post some pics and I finally got to amidst a rain storm in STL.
My new hair cut, you like?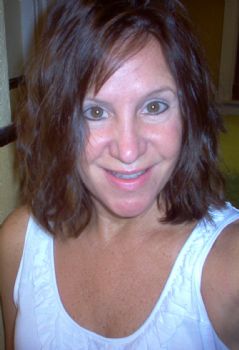 With my new headband - hum Coach of course which I got on sale for $17!
This is what I am using on my face now that the girl at the spa said had the right ingredients for someone that works out a lot
I use the middle granual scrub 2 x a week, the yellow one at night and the blue Healthy Skin one in the morning since it has an anti-aging ingredient.
(this is why my sister said when she saw me that I look 10 years younger REALLY)


The new
Quest bars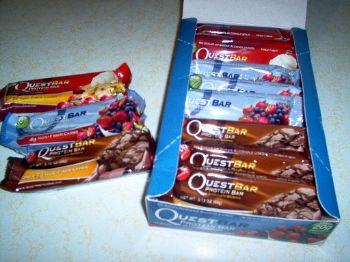 So far I like the
Fruit and Brownie
as a tie and then the apple, only because its kinda "chunky" or rubbery but if you heat it maybe it would taste like pie?
The garden picks my aunt gave me, yum
On to food...
My salad with shredded chicken, raspberries, craisins and almonds with a dash of parm on top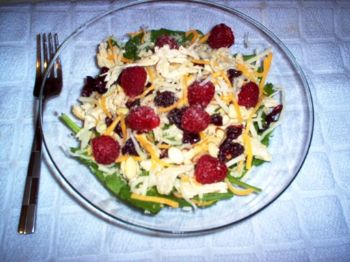 Now a close up, so yummy and I added 2 tsp of Hendricks dressing and a dash of low fat cheese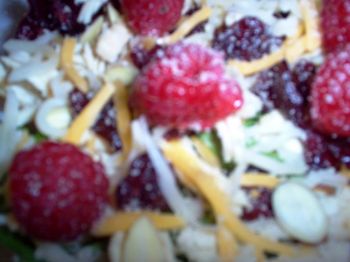 My potato from the bowl you saw earlier, I put it in the micro for 5 mins then added a tsp of butter and 2 tbs of salsa D-lish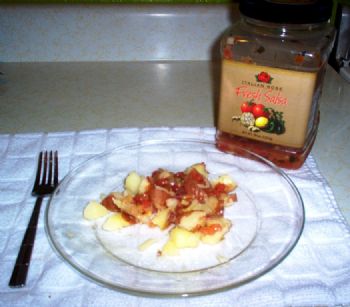 Close up, this is the salsa one of my clients gave me and its amazing on EVERYTHING (she gets it at Sam's and I don't have a card)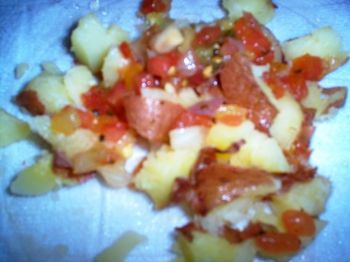 The new sugar free packets of water flavors I got for free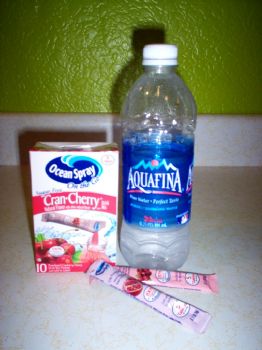 Both flavors are good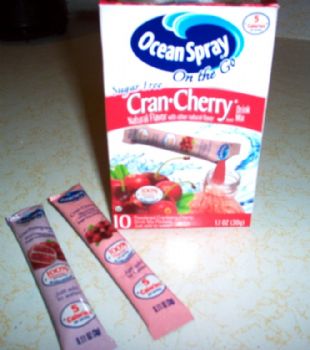 I really like the Cran-Pomegranate, I had it with dinner
Anyone ever try this energy Wheat Grass???
I'm kinda scared......but I got it for $2 on sale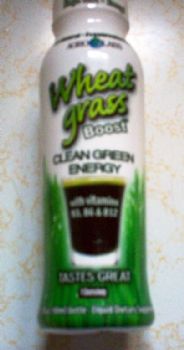 My new pillows came!!! *insert jump up and down here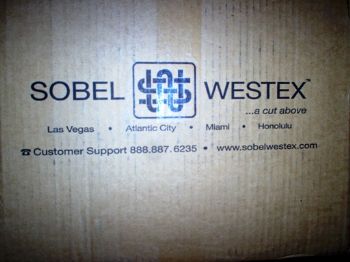 Who doesn't love the perfect pillow?
I found mine.......when I was in Branson the hotel had them, I saw the tag and looked them up on line and ordered the EXACT same ones.....HEAVEN I tell ya!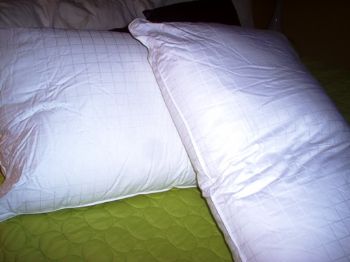 Ok, that's it for now