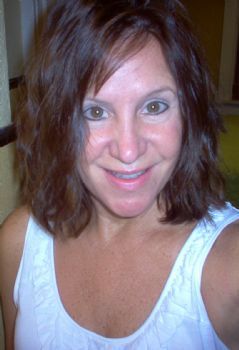 Today I have 364 days to fufill many goals.
I am 1/2 way through the year and am re-aligning "MY Best Life EVER Goals".
My POA is still on course:
Yoga
Zumba Toning
Guitar
This week meal plans have been good considering all the B-Day party-ing that I did since my b-day last a week or so lol.
And I have considered adding a 13.1 this fall to my goals.
I have not focused on pure cardio in a while so that will be my lunch challenge. If my shoulders hold up, I will have to have a massage a few days before, as now that I run my arms hurt more then any part of my body....just ME being odd.
Here are my meals yesterday
with 2 ice creams and NO cake
. This week will be clients each night the rest of the week, plus teaching 2 classes on Saturday at the Yoga Studio.
Breakfast
Peaches, canned, water pack, 1 cup, halves or slices 59 15 0 1
Regular Coffee, 1 cup (8 fl oz) 2 0 0 0
Old Fashioned Quaker Oatmeal- Plain (1/2 cup dry), 1 serving 150 27 3 5
Peanut Butter Dark Chocolate Dreams Flavor (All natural by Peanut Butter & Co), 1 tbsp 85 6 7 3
Breakfast TOTALS: 296 48 10 9
Lunch
Mozzarella Cheese, part skim milk, 1 oz 72 1 5 7
Kanimi Crab Smart Natural, 0.5 cup 90 11 2 9
Hendricksons Dressing Fat & Gluten Free No Preservatives, 2 tbsp 70 17 0 0
Romaine Lettuce (salad), 2 cup, shredded 16 3 0 2
Lunch TOTALS: 248 31 7 18
Dinner
Custard, Home Recipe, 1 serving 137 15 7 7
Perdue Bread low fat chicken breast cutlet, 1 serving 130 11 3 14
Sweet Corn, Fresh, 1 ear, medium (6-3/4" to 7-1/2" long) yields 77 17 1 3
Dinner TOTALS: 345 43 11 24
Snack
Almond Breeze Almond Milk, Unsweetened Vanilla, 8 oz 40 2 3 1
Whey Protein 100% Gold Standard Dbl Choc, 2 serving 240 6 2 48
Banana, fresh, 0.5 medium (7" to 7-7/8" long) 54 14 0 1
Snack TOTALS: 334 22 5 50
Snack 1
Custard, Home Recipe, 1 serving 137 15 7 7
Snack 1 TOTALS: 137 15 7 7
Snack 2
None
Snack 2 TOTALS: 0 0 0 0
CALORIES CARBS FAT PROTEIN
Totals: 1,360 159 39 108
DEFICIT = 0


POA = 364