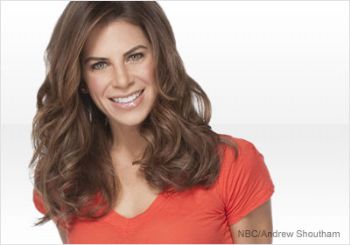 I'm so excited I just got my SUCCESS issue last night
WOW! She is right on the cover and I could not wait to delve into the story.
It's true the MAY SUCCESS MAGAZINE issue on the cover, and she says
ONLY eat every 4 hours!
and much more insights about training, and your metabolism.
GET THIS ISSUE....you won't be disappointed,
her interview on the CD which is included in the magazine will blow you away
with MOTIVATION and insight!
Check it out here:

www.successmagazine.com/jillian-michaels-tough-love/PARAMS/article/1028/channel/22
Feel the love, as I did her workout this morning and then listened to her in my car on the way to work. I am ON FIRE! .... and my stats this week are a bit better.
Here is my workout and my post workout snack:

1/2 c blueberries
1 scoop whey
1 tsp olive oil
1/4 c water
JM Last Chance Workout
Mood - Uh huh!
Wt -121
Time of workout = 40 mins
Friday Stats:

WT - 121
BF% 22.7
BMI 20.8
Warm up 5 minutes:
High knees w/hands alt sides
Reach and pull
Shoulder roll front and back
Squat arms over head
Closed arm side twist
Knee kicks - R
Hip thrust
Hip thrust w/ arm throws overhead
Closed arm twist with toe twists
Knee kicks - L
Hip circles
Rear lunge R and L
Side lunge side to side swiftly
Workout - 25 minutes each move is 30 sec back and forth intervals from cardio to ST (I have a clock with a big second hand, that really helps if your doing this without the dvd)
I placed how many reps I actually did, along with the dumb bell weight I used. However they again....are all done in 30 second intervals so don't compare my numbers to yours unless you want the challenge.
45 - j jacks
20 - rows 15lb
40 - criss cross jack
20 - wide row 10lb
40 - back and forth j jacks
20 rear flys 10lb
30 sec jog
15 push up - 10 reg 5 girl
30 sec jog
10 staggered pushups
30 sec butt kicks
12 up and down planks
30 sec toe tap side kicks R
20 alt lunges 10lb
30 sec toe tap side kicks L
20 alt side squats 10lb
30 sec alt front kicks
20 dead lifts 15lb
30 sec twist punch
15 bicep curl w/leg bent up R 10lb
30 sec hooks
15 hammer curls w/leg bent up L 10lb
30 upper cut punch
60 alt bicep curls fast 10lb
30 sec jump rope
20 tricep kick backs 10lb
30 sec criss cross jump rope
20 tricep extension over head
30 sec 1 leg jump rope
20 single tricep alt 10lb
30 sec mountain climbers
30 lateral raises 5lb
30 sec prone jacks - Get in plank, jump feet out and in
25 front lateral raises 5lb
30 sec in and outs - combine mt. climber & prone jacks
25 Arnold press - lateral out to overhead to bicep curl
Cool Down:
Lunge stretch
Lunge stretch w/warrior style arms out w/hip rotation - R
Lunge stretch w/warrior style arms out w/hip rotation - L
Straight leg hamstring standing
Behind head tricep stretch
Straight arm open chest stretch
Shoulder straight arm across stretch R
Shoulder straight arm across stretch L
Straight arm pull to front and roll back up
NO EXCUSES I MAKE IT HAPPEN!