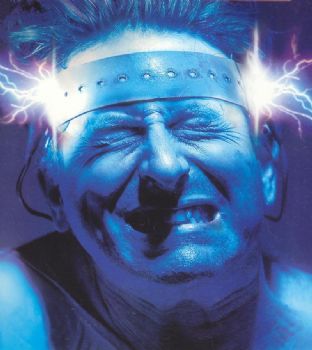 Sometimes I have to ask myself why I am NOT already at my goal.
Maybe I just need some serious mind control!
I keep thinking about all the steps I take to get there, and yet I must be happy where I am at or I would be there right?
If I wasn't already happy with myself:

I would work harder

I would do more

I could improve

Or maybe it has to do with permanently altering my thoughts. (YES, you become what you think about.)
As I said before, if you did not get the May issue Success Magazine go and get it
because not only is Jillian Michael on the front cover, and interviewed but it also has 3 more fitness experts and comes with a FREE dvd that is very motivating.
So one of the experts said that "an over weight minded person will NEVER be thin."
Because they don't believe they can, therefore they do things that "over weight" people do, instead of what thin or in shape people do. And if they do loose the weight they will gain it back and sometimes even more.
He says its that you see yourself as that over weight person, so you take the actions to be that over weight person.
Hum.....Subconsciously your thinking about it in your mind, so that's what your mind is getting fed.
"First you must change your mindset to penetrate and alter your mind to get lasting change." Do I believe this, YES!
I am living proof, I just have to change my "perception and mind" that I can have the body of a figure competitor again if I so choose to want to do that.
Am I there right now in my life? NO
Why?
Because I am comfy where I am, and until I make that change in my mind, no way or no how will I get there as the famous words state "what the mind can conceive, the mind CAN achieve."

The mind is very powerful. I'm not in a slump so to speak, just not all geared up to make this happen. Wonder if I can get one of these machines to put on my head and zap me back to where I need to be lol.........just sayin!
Off to run at lunch, today since my tan is looking pretty good.
Had a major plumbing pipe stack problem this morning so I did not get in my power yoga. Trust me I was GLAD to leave for work this morning, gross!
This mornings workout = Zero, zilch, nota!
NO EXCUSES, I MAKE IT HAPPEN