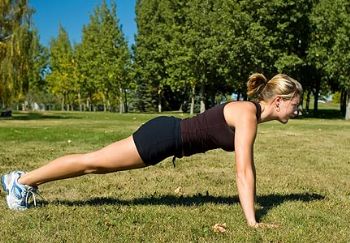 Here is what I taught at my class last night, and we did this to my Zumba music.
Fun and fast 150 calorie burn!
Here are my moves we did, everyone is getting really good at wall squats! Thanks Jan for calling me JM last night, it made my day *giggle. I also added an EXTRA 15 seconds to the plank move, great job team!
30 Minute circuit w/body strength training

1 Minute cardio intervals followed by
30 second body strength training recovery
Warm up:
Glute kicks, arms lower, upper and side
Shoulder rolls forward and back
Neck rolls right, left and down w/arms pushed outward
Cardio Moves:
Shuffle shoot the baskets
Jumping jacks
Jump rope
1 minute arm punches
Body strength training moves:
Squats
3 way calve lifts - 20 seconds
25-20 pushups
2 sets 1 minute Wall squats
2 sets 1 minute planks
Stretches and cool down:
Cat
Updog
Laying bent knee hamstring
Back rollers
I can't wait to get over this cold, I am getting back to my P90X tommorow no matter what!
Todays workout:
Nothing yet - Still on recovery
(last 2 weeks of P90X its killing ME!)
Todays Smoothie:
Banana blueberry.......yum!
1/2 banana
1 scoop vanilla ice cream whey
1/4 C blue berries
1 cup soy
Getting the Rockstar Body........