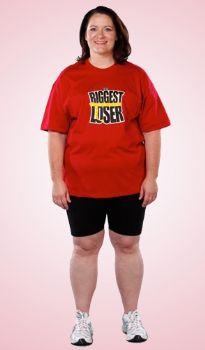 She's........gone! Lets see if Lance can carry the torch and win or not. Here is my take on last nights BL. Will there be drama, with the Queen gone?
www.examiner.com/x-28813-St-Louis-Fitness-Trends-Examiner~y2010m2d10-Cya-Drama-Queen-Melissa
Today its back in the saddle with Tony Horton!
I had a great nights sleep and was ready to go this morning, kicking day 73 in the butt!
Just knowing I only have 16 more workouts to go is making T. very giddy and happy *insert happy dance here
Guess I am getting used to the new diet again, back to plain oats with cottage cheese and I LIKE IT! Sometimes when you get away from a combo and you learn to love it more. Hum, wonder is that where that saying "you always miss what you can't have" comes from?
My workout smoothie today....D-E-L-I-S-H!
Very vanilla and cinnamony (is that a word?)

1 Scoop 100% gold standard Whey Vanilla ice cream - My new fav flavor!
1/2 banana
1 1/2 cup Vanilla Soy - Silk (I usually buy plain)
1/2 cup plain yogurt (hence the extra cinnamon, T. hates plain yogurt uggg)
3 tbs cinnamon (you read that right 3!)
(I may add some coffee to this recipe at the end of the week, I think it will taste like a vanilla spice latte don't you?)
P90X Round 2 Classic Day 73

Chest, shoulders and triceps
Mood - Rrrrrumble!
Wt - 121 (holy cow my weight is climbing up and up!)
Time of workout = 45 min
Cals burned = ?
3x10 slow motion pushups 3 in 1 (military, wide)
4 slow fast
10 fast (5 girly)
15 - 7lb In and out shoulder flys
25 chair dips
10 - 4 reg & 6 girly plange pushups (wrist killers!)
7 pike press (head to the floor on tippy toes pushups TOUGH)
X - side tri-rise - skipped....WARNING this is how I tore my arm
2x8 floor flys
10 scare crows - make a Y upper movement shoulder
10 - 2 10lb db overhead tricep extensionis
2x8 two twitch pushups - I did without plate
10 - 10lb Y shape - shoulder press wide grip
10 - 10lb lying tricep extensions
10 side to side pushups
12 - 5lb pour flys
12 - 10lb seated side leaning tricep extensions
2 one arm pushups + 12 regular pushups
2x10 - 3lb weighted arm circles
12 - 7lb throw the bomb
10 clap pushups girly
10 - 7lb slo-mo throw
10 - 5lb front to back tricep extension
10 one arm balance pushup
10 - 7lb fly row press
30 - 5lb dumb bell cross body blows
Getting the Rockstar Body.........