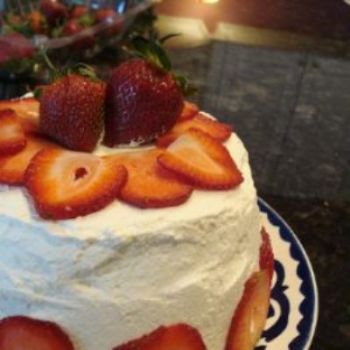 JoAnne I thank you for this cake, check out her spark recipe on her blog your going to looooove it. (extra low cal too)
www.sparkpeople.com/mypage_public_journal_individual.asp?blog_id=4007594
Last night workout was Yoga core and it felt great, considering I missed a whole week due to the weather the studio was closed.
Workout - Yoga Class

Time of workout = 1 hr
Cals burned = 266
Client workout tonight, and cardio on Saturday. I did forget my challenge pic for Rachel_Mac and will do those tonight.
NO EXCUSE I MAKE IT HAPPEN