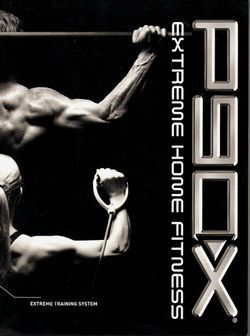 You can't get a better workout then P90X!


Today I went back to P90X for a good upper body workout, gotta love Tony Horton. Heck he has my same initials. TH and I have to be careful when I say I have a "love/hate relationship with TH" lol......I am not talking about myself.
I can't wait for his M3 to come out, its going to be a KILLER I saw the preveiw YIKES.


If it gets nice at lunch, I will walk or do inclines and if not it is Zumba tonight for cardio.
On the pay if forward with shoes update:
Mary loved her shoes last night, as a matter of fact she kept the ones that were the rocker style with the larger heal. She said she really felt like they were made for her! They had the best reviews from nurses so I figured they have to be good.
She was so super grateful to have them and NOT have to wear her support insoles with them. I felt really blessed to give them to her, and she said she never had anyone give her something so nice and thoughtful....tears in eyes.
I will return the other pair later this week.
Green Monster:

1/2 c spinach
1 cup water
1/2 banana
2 scoops vanilla whey
I can't remember the order of this workout, since I did not log it as I went I didn't have time today we had an ice storm.
Workout = P90X Back and Bicep

Time of workout = 40 min
Cals burned = 50
Warm up 7 min

Jogs
Lunges
Jacks
Stretches static and ballistic
Workout 32 min

Lawn mowers 15lb 15
Wide lawn mowers 15lb 15
Cross body 15lb 15
Wide bicep curls 15lb 12
Reg bicep curls 15lb 12
1/2 way bicep curls 10lb
21 10lb
Asst pullups 15
Corn cobs 15
Wide asst pullups 20
Bent over rows 15lb 15
NO EXCUSE I MAKE IT HAPPEN