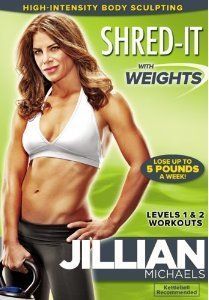 I got so much done this weekend
, I am super proud of T. I got another client, plus my Boxing flyer up at the Yoga studio.
Outside holiday lights up, and got things moved ready to decorate for the holiday.
Sure I wanted to hit the gym,
but that just did not happen this weekend and today I am working early shift to go back to the ear doctor for a hearing test. I just want the PARTY OUT OF MY HEAD.
I made Rachel Macs eggs and oats
but put them in a pancake, topped with the homemade apple pumpkin butter I created and a drizzle of honey. D-LISH.
www.sparkpeople.com/mypage_public_journal_individual.asp?blog_id=3796540
Saturday workout:
10 min Zumba warm up
30 min Shred with weights Level 1
1 hour Yoga class


Jillian Michael's Shred w/Weights 12lb Kettlebell
Workout - Shred Kettlebells Level 1 & Yoga Class & Zumba

Mood - Ampd
Wt - 124
Time of workout - 1hr 40 mins
Cals burned = 312
Shred with Kettlebells

Arm swings
Pass kettlebell at waist level - R & L
Pass Kettelbell at head level - R & L
Twist hold in front
Repeat 2 times (first R then L)
Bridge w/shoulder press & leg lift
Swings front - 20
Squat w/front row - 20
Repeat 2 times (first R then L)
Front swings w/switching arms
Lunge w/back row
Crunch holding kettlebell at core
Triangle w/over head snap press
3 way hop holding bell at chest
Laydown get up holding kettlebell
Full swings w/head between legs
Hatha Yoga Class - 1 hour

Sunday workout:
45 min power walk

Cals burned = 151
NO EXCUSES I MAKE IT HAPPEN