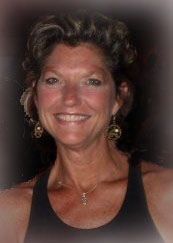 My Yoga teacher and first Heavy Bag client,
Linda Jones CYT

This week, even though it is only Wednesday is making me feel like a slacker. Why?
I took an extra day off.
Well I did this for 2 reasons, one my back has been bothering me and the thought of swinging a kettlebell yesterday was just not something I felt I wanted to do.
Plus, I would have walked at lunch but I have been out searching for more socks to make.
Today I have to get more socks, as the holiday approaches I am selling them faster then I can keep up. So even though that is a good thing the ones I really like are hard to find.
Tonight is my first client for Boxing. I can't wait, even though its my Yoga teacher I don't care I just am so PUMPED up! And so is she, thank goodness.


Her daughter has been making fun of her the way she stands to pretend to jab so I can't wait to work on her form. She lives downtown and she needs to know how to BAM someone good lol.
Just a reminder, always do a warm up of about 7-9 minutes before any exercise. Especially if it is early morning and your muscles are cold, now if you have been up and moving about you can shorten that a bit but listen to your body on this and take the time to do it to avoid injury.
Workout - Cardio Zumba

Mood - Sexy
Wt - 123
Time of workout - 20 min Express w/Beto
Cals burned 50
Zumba party 20 minute Express - I finally feel like I am getting better at some of the moves ;-)
Tonight - Teach boxing one on one should burn a few calories.
I totally want to make this recipe I love pumpkin and pasta!

www.verybestbaking.com/recipes/143811/Baked-Ziti-with-Pumpkin--Sausage/detail.aspx
It looks easy and I think de-lish
I forgot to load my pictures up from my last food recipe, maybe by the weekend? I have NO idea why time is going so fast these days.
Or is it just me???
NO EXCUSE I MAKE IT HAPPEN!