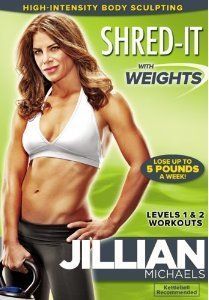 Today's workout = Level 1


Last night the Yoga Meditation work shop was great, I learned a lot of new breathing styles and how to meditate in 3 ways.
Candle, Art, Secret Place.
Other methods were:
Counting to infinity
Visualize bright light
Visualize calm and happy
and to always remember to use your mouth for eating and nose to breathe.
My workout today felt much more focuses, could it have been from the meditation last night?


Today's smoothie:
1 tsp olive oil
(adding good fats in my diet for belly fat)

2 scoops vanilla whey
1/2 banana
1 cup cold water
Workout - Shred with Kettlebells Level 1 & Yoga Class

Mood - Ampd
Wt - 122
Time of workout - 30 + 60 minutes
Cals burned = 133 + Kettelbell circuit
Shred with Kettlebells
Arm swings
Pass kettlebell at waist level - R & L
Pass Kettelbell at head level - R & L
Twist hold in front
Repeat 2 times (first R then L)
Bridge w/shoulder press & leg lift
Swings front - 20
Squat w/front row - 20
Repeat 2 times (first R then L)
Front swings w/switching arms
Lunge w/back row
Crunch holding kettlebell at core
Triangle w/over head snap press
3 way hop holding bell at chest
Lay down get up holding kettlebell
Full swings w/head between legs
Yesterday at lunch I did get in 3 mile run at a 10 minute mile too......57 fabulous degrees perfect for running!


NO EXCUSES!