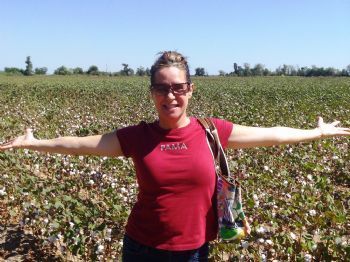 I love the outdoors, and spend my lunch at a park everyday I can.

Today I decided to do my Kettlebell workout outside at the park
and boy did it ENERGIZE ME! Beautiful day 75 cloudy and breezy just perfect for a workout.
This is why I am posting my blog so late, and I worked up an awesome sweat! I did walking inclines first, and finished with a Kettlebell workout routine I created and it was tough.
I did a 3 swing movements to 1 stationary movement.
Workout = Cardio Mix w/Kettlebells

Mood - Fabulous
Time of workout = 45 minutes
Cals burned = 180
Cardio = 3 miles inclines
ST = 20 minute Kettlebell swings
12lb Kettlebell Workout:
Forward swings
Pass around while walking
Waist twists
Switch grip swings
Lunge w/shoulder press
Forward swings
Dead lift w/row
Lunge w/row
Lunge clean and press
Halo circles R & L
Waist circles R & L
NO EXCUSE I MAKE IT HAPPEN!