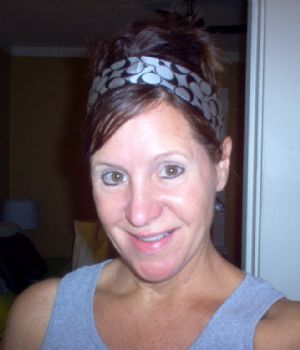 If your into boxing
check out this workout posted by Lee Labrata
www.labrada.com/blog/workouts/boxing-for-fitnes/
Last nights workout was so much fun,
I really worked up such a sweat I could not do the entire thing. I lasted 45 minutes, and used the toning sticks which weigh about 2lbs.
I managed to get in lots of protein which made it hard for my last snack but I got that in at 8.30 just before my shower. Then I got watching another LWN show on Alaska and Maui, both so beautiful I wish I was there!
Today I did my Ladder challenge just 3 sets of the 10 = KILLER!


Jacks
Walking pushups
Mountain climbers
Burpees w/a plyo jump
I got in 10, 9, and 8.
My workout;
Workout - Cardio - Zumba Toning

Time of workout - 45
Cals burned = 223
Zumba toning w/Zumba sticks
Lunges forward and back
Squats/Sumo with calve lifts
Shoulder press
Back row
Curtsy lunges
Later lifts
Delt rotations
Tricep kick backs
Bicep/tricep
Meal plan:

Breakfast
Cinnamon, ground, 1 tbsp 18 5 0 0
Regular Coffee, 1 cup (8 fl oz) 2 0 0 0
Old Fashioned Quaker Oatmeal- Plain (1/2 cup dry), 1 serving 150 27 3 5
Nutella, 1 tbsp 100 11 6 2
Dole Pineapple Tidbits 100% Pineapple juice, 0.5 cup 60 15 0 0
Breakfast TOTALS: 330 58 9 7
Lunch
Bread, wheat (including toast), 2 slice 130 24 2 5
Grapes, 0.5 cup, seedless 30 14 0 1
Turkey breast meat, 6 slices 133 5 2 22
Lunch TOTALS: 292 43 5 27
Dinner
Roasting Chicken, light meat, 1 cup, chopped or diced 214 0 6 38
Watermelon, 1 cup, balls 49 11 1 1
Red Potato, 100 grams 72 16 0 2
Cheddar or Colby Cheese, Low Fat, 0.5 oz 25 0 1 3
Dinner TOTALS: 360 27 8 44
Snack
Banana, fresh, 1 medium (7" to 7-7/8" long) 109 28 1 1
Spinach, fresh, 1 cup 7 1 0 1
Almond Breeze Almond Milk, Unsweetened Vanilla, 8 oz 40 2 3 1
Whey Protein 100% Gold Standard Dbl Choc, 2 serving 240 6 2 48
Fire Water - 1/2 Lemon w/ 1 dash Cayenne Pepper, 1 cup 7 2 0 0
Snack TOTALS: 402 39 6 51
Snack 1
Cottage Cheese Low Fat (Dierbergs), 0.5 cup 80 4 2 12
Peaches, canned, water pack, 1 cup, halves or slices 59 15 0 1
Snack 1 TOTALS: 139 19 2 13
Snack 2
Gold Standard 100% Casein Protein, 1 serving 120 3 1 24
Snack 2 TOTALS: 120 3 1 24
CALORIES CARBS FAT PROTEIN
Totals: 1,644 190 29 166
DEFICIT = 223