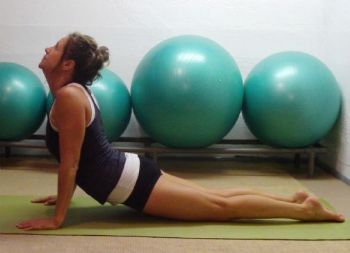 "Difficult times can be endured if we retain the belief that our existence holds a purpose - a cause to continue, a person to love, a goal to achieve" - Roy
"Your Mother has achieved and now yours to continue" – Roy
Yesterday my workout was zero.
Well if you count "walking at Target" during a re-model at lunch a workout. Other then that it was all about organizing my space. I have been gone so long it seems that the paper work has multiplied lol.
But I got that under control and fully expect to clean the house this weekend and rid all this stuff that is creeping in.
Ever have that? You just end up with "stuff" all over the place?


The thought of going through all my mom and dads things in that house, makes me think DO I NEED ALL THIS STUFF? I have enough fitness information, and recipes to fill my entire tiny kitchen from top to bottom!
I mean the Barbie House I live in is only 580 sq ft, seriously!


Next, I need to attempt to get my new videos up and filmed. I have one about the flood but I never could get it to load. I have a Kodak Zi and it works great but the software is a nightmare.
Oh well, nuff said about that... today I am feeling less sad and I am moving to a "happy" place in my mind.
Today's workout:
Workout - Power Yoga

Time of workout - 20 min
Cals burned = 88
25 squats (100 squat challenge)


Meals - Looking better!


Breakfast
Cinnamon, ground, 1 tbsp 18 5 0 0
Regular Coffee, 1 cup (8 fl oz) 2 0 0 0
Old Fashioned Quaker Oatmeal- Plain (1/2 cup dry), 1 serving 150 27 3 5
Dole Pineapple Tidbits 100% Pineapple juice, 0.5 cup 60 15 0 0
Skippy Natural Creamy Peanut Butter, 1 tbsp 95 3 8 4
Breakfast TOTALS: 325 50 11 9
Lunch
Cheese String Borden Double Twist, 1 serving 70 1 4 6
Turkey breast meat, 7 slices 155 6 2 25
Hard Boiled Egg, 1 large 70 1 5 6
Lunch TOTALS: 295 8 12 38
Dinner
Planters Trail Mix Fruit & Nut, 3 tbsp 140 13 9 3
Jimmy Dean Turkey Sasauge Patties(2 per serving), 0.5 serving 60 1 4 7
Dinner TOTALS: 200 14 13 10
Snack
Banana, fresh, 1 medium (7" to 7-7/8" long) 109 28 1 1
Spinach, fresh, 1 cup 7 1 0 1
Almond Breeze Almond Milk, Unsweetened Vanilla, 8 oz 40 2 3 1
Whey Protein 100% Gold Standard Dbl Choc, 2 serving 240 6 2 48
Fire Water - 1/2 Lemon w/ 1 dash Cayenne Pepper, 1 cup 7 2 0 0
Snack TOTALS: 402 39 6 51
Snack 1
Chobani (Non-Fat Greek Yogurt - Strawberry), 1 serving 140 20 0 14
Snack 1 TOTALS: 140 20 0 14
Snack 2
Gold Standard 100% Casein Protein, 1 serving 120 3 1 24
Snack 2 TOTALS: 120 3 1 24
CALORIES CARBS FAT PROTEIN
Totals: 1,482 134 42 145
DEFICIT = 0