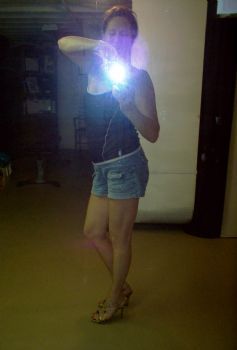 I really like my legs
in this picture, ah what high heels will do for a body.
For August I think my new challenge will be Ladders. This still incorporates push ups and a whole lot more.


10 Jacks
10 Walking push ups
10 Mountain climbers
10 Burpees (I will be adding a plyo jump)
repeat, taking away a number each set.
I took the
SuperPump Max pink lemonade
at 5.30pm it was very tasty but I only took 1/2 scoop. My workout was a half and half set.
I finished my first set at 6pm. Then my girlfriend came over to pick up her computer I had fixed for her, and that along with some girl talk took about 45 minutes. Then I did my second set finishing up at a little after 7pm.
I ate my salad right away, and a full bottle of water.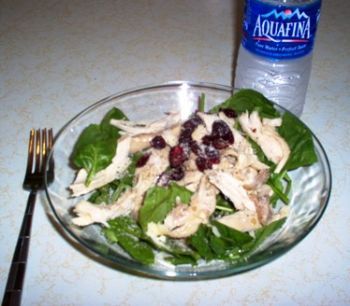 I had my Casein at 8pm and got ready to settle in for the night, showered and made my lunch then off to finish the book I am reading called Crazy Love.
Workout - Mall walking & Upper body ST

Time of workout - 15 + 30 = 45
Cals burned = 146
Lunch mall walk
After work Upper body ST
Bent over rows 25lb db 2x12
Incline chest press 15lb db 2x15
Alternating bicep curls 15lb 2x20
(
Bob Harper 20lb Kettlebell
)
Kettlebell swings 20lb - 1 min
Kettlebell alt arm swings 20lb - 1 min
Kettlebell snatch overhead grip 20lb 2x10
Kettlebell halo 20lb 2x8
Kettlebell twist 20lb 2x15
My meals
with my new supplies, but not the SuperPump Max I have to get that into the system.
Breakfast
Cinnamon, ground, 1 tbsp 18 5 0 0
Regular Coffee, 1 cup (8 fl oz) 2 0 0 0
Old Fashioned Quaker Oatmeal- Plain (1/2 cup dry), 1 serving 150 27 3 5
Nutella, 1 tbsp 100 11 6 2
Dole Pineapple Tidbits 100% Pineapple juice, 0.5 cup 60 15 0 0
Breakfast TOTALS: 330 58 9 7
Lunch
Bread, wheat (including toast), 2 slice 130 24 2 5
Grapes, 0.5 cup, seedless 30 14 0 1
Turkey breast meat, 6 slices 133 5 2 22
Lunch TOTALS: 292 43 5 27
Dinner
Roasting Chicken, light meat, 1 cup, chopped or diced 214 0 6 38
Spinach, fresh, 1 cup 7 1 0 1
Ocean Spray, Craisins Original Sweetened Dried Cranberries 1/3 cup (30g), 0.5 serving 65 17 0 0
Hendricksons Dressing Fat & Gluten Free No Preservatives, 2 tbsp 70 17 0 0
Watermelon, 1 cup, balls 49 11 1 1
Dinner TOTALS: 405 46 7 40
Snack
Banana, fresh, 1 medium (7" to 7-7/8" long) 109 28 1 1
Spinach, fresh, 1 cup 7 1 0 1
Almond Breeze Almond Milk, Unsweetened Vanilla, 8 oz 40 2 3 1
Whey Protein 100% Gold Standard Dbl Choc, 2 serving 240 6 2 48
Fire Water - 1/2 Lemon w/ 1 dash Cayenne Pepper, 1 cup 7 2 0 0
Snack TOTALS: 402 39 6 51
Snack 1
Cottage Cheese Low Fat (Dierbergs), 0.5 cup 80 4 2 12
Peaches, canned, water pack, 1 cup, halves or slices 59 15 0 1
Snack 1 TOTALS: 139 19 2 13
Snack 2
Gold Standard 100% Casein Protein, 1 serving 120 3 1 24
Snack 2 TOTALS: 120 3 1 24
CALORIES CARBS FAT PROTEIN
Totals: 1,689 208 29 162
DEFICIT = 146