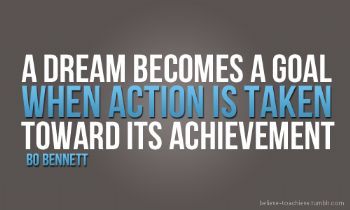 Last night I decided to do a ball and band workout with my client
and it was pretty brutal if I say so myself.
The killer was wheel barrel walks with a stability ball at your ankles, this takes so much core and upper body strength its RIDICULOUS! Love it of course, and the walking pushups are also good.
In the end, I thought I would finish up with some guitar practice but I decided to get watching the cooking station again.
Now I want to make some great Mexican food next week, so I have most of the things to make it with I just am going to do a big batch cook up.
Today at lunch I went for a spray tan, since I had a B-day coupon it was only $10 buck half what it is normally. Now I wish I was doing a video!
Stats tomorrow.
Workout:
Workout - Ladders & Client

Time of workout - 1hr 15 min
Cals burned = 90
3 sets - down in reps
10 jacks
10 walking pushups
10 mountain climbers
10 burpees
Client workout upper body:
Walk down pushups 2x15
Tricep kick back overhead w/band 2x20
Tricep bent over straight back w/band 2x20
Bench dips w/leg crossed 20
Front lateral lifts switch 10lb 2x20
Spotted:
Stability ball back rows 10lb 2x20
Donkey walks on ball 2 steps up and back 2x15
Crunch w/stability ball at knees 25
Double crunch w/stability ball at ankles 25
Overhead V up with pass stability ball 25
Steam engines 100
Stability ball straight arm oblique rolls
Rotater cup w/circle resistance band
Hip circles on ball
Twisting chair on ball
My meals:

Breakfast
Cinnamon, ground, 1 tbsp 18 5 0 0
Regular Coffee, 1 cup (8 fl oz) 2 0 0 0
Old Fashioned Quaker Oatmeal- Plain (1/2 cup dry), 1 serving 150 27 3 5
Nutella, 1 tbsp 100 11 6 2
Dole Pineapple Tidbits 100% Pineapple juice, 0.5 cup 60 15 0 0
Breakfast TOTALS: 330 58 9 7
Lunch
Cheddar or Colby Cheese, Low Fat, 0.5 oz 25 0 1 3
Red Potato, 100 grams 72 16 0 2
Dole Mixed Fruit, 1 serving 60 16 0 1
Turkey breast meat, 6 slices 133 5 2 22
Lunch TOTALS: 289 38 3 28
Dinner
Roasting Chicken, light meat, 1 cup, chopped or diced 214 0 6 38
Red Potato, 100 grams 72 16 0 2
Provolone Cheese, 1 oz 100 1 8 7
Watermelon, 1 cup, diced 49 11 1 1
Dinner TOTALS: 434 28 14 48
Snack
Banana, fresh, 1 medium (7" to 7-7/8" long) 109 28 1 1
Spinach, fresh, 1 cup 7 1 0 1
Almond Breeze Almond Milk, Unsweetened Vanilla, 8 oz 40 2 3 1
Whey Protein 100% Gold Standard Dbl Choc, 2 serving 240 6 2 48
Fire Water - 1/2 Lemon w/ 1 dash Cayenne Pepper, 1 cup 7 2 0 0
Snack TOTALS: 402 39 6 51
Snack 1
Watermelon, 1 cup, balls 49 11 1 1
Cashew Nuts, dry roasted, 1 oz 163 9 13 4
Snack 1 TOTALS: 212 20 14 5
Snack 2
Gold Standard 100% Casein Protein, 1 serving 120 3 1 24
Snack 2 TOTALS: 120 3 1 24
CALORIES CARBS FAT PROTEIN
Totals: 1,788 186 47 164
DEFICIT = 90