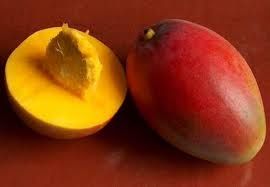 I'm on Day 3 of Stripped and still had to modify since I don't have all the ingredients. I packed the same lunch as yesterday only I have 1/2 scoop of whey I may add.
Dinner will be shrimp, over fresh green beans, red/orange bell peppers garlic and a squeeze of lemon.
Today's breakfast was very different for me, as it included Mango. I have never had a mango unless it was in a fruit drink. It was odd to cut and the seed is long and flat, whats up with that?
But I loved it!
Here was my breakfast modified from the Stripped diet:
1/2 cup oats
3/4 cup cubed mango
1/2 oz cashews
1/2 scoop cookies and cream whey sprinkled on top
It was very good, it called for coconut but I figured cookies and cream was close enough.
My workout will be at lunch today and tonight is Zumba.
Lunch workout = Inclines & Step ups
Bucket list addition:
THE FRANK LLOYD WRIGHT HOUSE
IN EBSWORTH PARK
120 North Ballas Road
Kirkwood, MO 63122
www.ebsworthpark.com
I am going to make an appointment to visit this home. So many times I have drove by the street to this home, but you can't get near it.
GET THE BIKINI MISSION