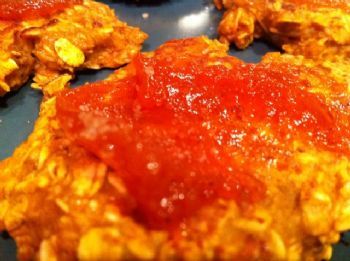 Pumpkin is every where right now and I love pumpkin! If anyone has pumpkin ideas please let me know.


This morning I got up to do my 20 minute Zumba and was so sore from yesterdays workout.
Today's workout will be another run at lunch,
actually over a 5K if I am motivated
my standard time for that is 27.33 and today I should get in 40 minutes again.
What do you eat before you run?


Here is how I ended up with my workouts yesterday, which was good compared to my food log which was a bit high I should end up right at goal for the week.
Morning Workout - P90X Shoulders and Arms
Lunch workout - 5K
Evening - 1 hr Yoga Core
Workout time = 40 minutes + 40 + 60 = 2hr 20 min
Cals burned = 90 + 324 + 133 = 547


Striving for Core Synergistics tonight, since I did a double yesterday.
Thanks to my good friend Rachel_Mac for creating this recipe for me to share here it is:

www.examiner.com/fitness-trends-in-st-louis/healthy-pumpkin-oat-cookies
NO EXCUSE I MAKE IT HAPPEN