I had a great holiday weekend with my family
, I hope everyone did. I just thought I would post some pictures.
My nephew Joey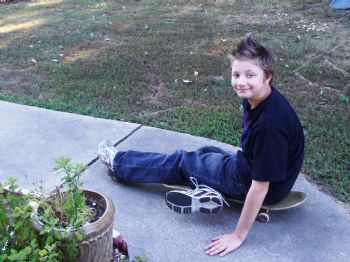 His best friend Tristin
Me and Joe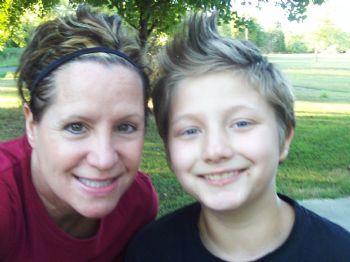 Me in a cotton Field, my family used to grow cotton my mother picked it her whole life.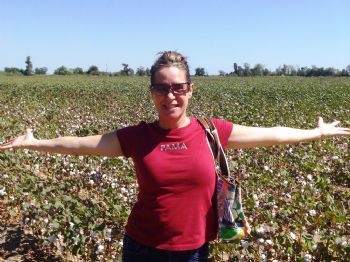 Cotton this is how it comes before you get it in a pair of jeans or a t-shirt and its where the song the "Bowl Weival" came from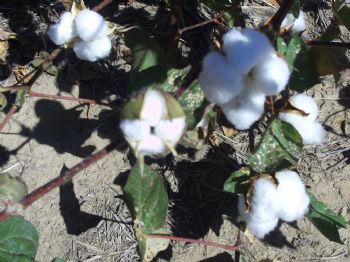 They did some hay rides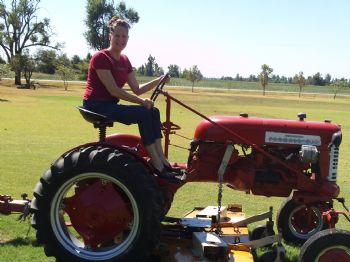 Dog A/C is this so funny, he has his own fan to keep cool with :-)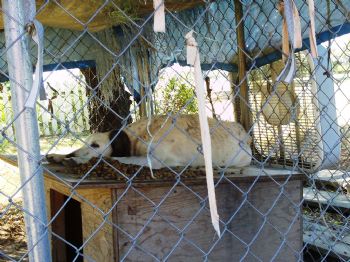 My mom (in the gold shirt) and her brothers and sisters
It was my uncles 55th birthday (and yes I had some cake)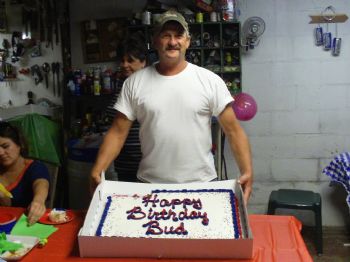 His really great barn I just love it!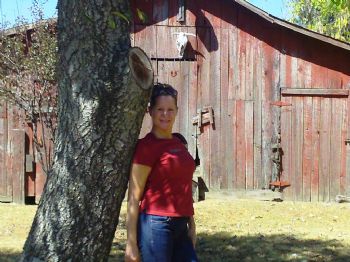 Its back to work today. On Friday I did replenish all my workout supplements. AMP whey in chocolate, Gold Standard Whey in Vanilla Ice Cream and 4 OHYEAH bars for my trip.
Looks like I gained 1 lbs so this week I need to be SUPER CLEAN on my eating. Today I had a strawberry vanilla whey protein shake post workout.
Wednesday workout:
P90X Round 3 Lean Week 6 Day 4

Workout - P90X Kenpo
Mood - Good Morning
Wt - 124
Time of workout = I did 45 minutes
Cals burned = 411
25 of each move unless specified 1 set per leg.
Jab twists
Jab upper cuts
Jab, cross hooks, uppercut
Jogs, jump rope, jumping jacks (25), jump X jacks (10)
Step drag punch, punch
Jab, cross, switch
Hook, uppercut, switch
Knee kicks - 20 slow - 10 doubles fast
Ball kicks - 30 single doubles
Side kicks - 30
Jogs, jump rope, jumping jacks (25), jump X jacks (10)
Back kicks - 25
3 direction kicks - 24
Sword hammer - 15
Claw punch - 25
Jogs, jump rope, jumping jacks (25), jump X jacks (10)
30 Each:
Blocks front
Blocks corner
Inward Blocks
Downward Blocks
Jogs, jump rope, jumping jacks (25), jump X jacks (10)
Star Blocks 16
High block low punch 2x25
Knee back kick 2x30
Back knuckle ball kick/back kick 2x10
Hook upper cut low side kick 2x10
Elbow series 30
Vertical punches 100
Walking combo 30
Saturdays workout:
P90X Legs and Back Week 6 Day 3

Mood - Yippeeee
Wt - 121
Time of Workout = 40 mins
Cals burned = 160
15 Balance lunge
25 - 5lb Calve raise squats
15 Reg pushups
25 Skaters
90 Sec wall squats
20 Wide pushups
15 Step back lunges
24 Alt side lunges
20 Close arm pushups
1 Min single leg wall squats - switch per 10 sec
20 - 5lb Dead lift squats
The rest of the time on vacation it was just walks or cleaning.
NO EXCUSE I MAKE IT HAPPEN