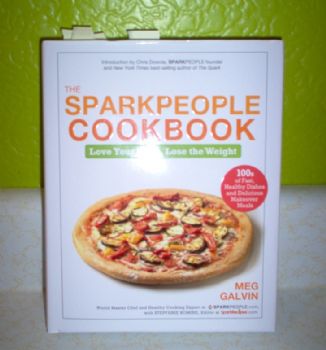 4th recipe this week from the Sparks cookbook, next week it will be from the P90X2 Meal plan
Bluegrass Jambalaya Recipe #4
It was Delish!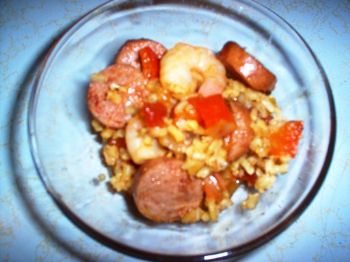 Rating = 10
Easy and simple, one dish meal great for a cold day. Everything is pre-cooked here, the sausage and the shrimp so the full time of simmering is the longest. Start to finish about 30 minutes.
Here is the nutritional information:

Cals 386
Fat 8.8
Carbs 55
Protein 17.6
(save 180 cals by not using rice, serve as soup)
My workout fit: Top: Ann Taylor Skirt: Jacklyn Smith Quilted Boots and Belt:Payless Shoes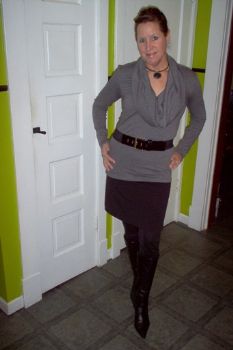 with choker and without not sure which I like better..........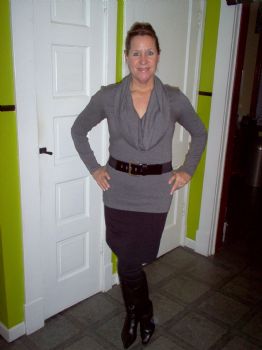 and it is one of my favorite tops!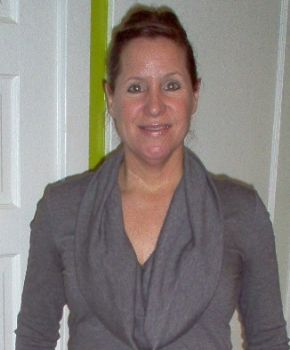 Last nights workout:

Workout - Circuit with Client
Time of workout - 30 min (1 hr session)
Cals burned = 198
8 minute cardio warm up
Leg sliders - try these they are tough basically sliding the legs wide and back
Standing core straight leg toe touches
2x 2 min:
TRX squats to standing plank w/back row
TRX curtsy squats round 2 single leg curtsy
2x2min:
Plank walks across mat round 2 - add pushup (10)
Med ball single leg squats
Med ball core twists
Med ball reg squat add overhead triceps
Med ball wood chops
1x2min:
Standing leg lift with round resistance band
Standing V step with round resistance band
Sandbag cleans 15lb to fatigue
Sandbag bent over rows to fatigue
2x1min:
Genii squat holding med ball out
Genii squat holding med ball at chest w/toe calve raises
Core:
Stability ball oblique
Stability ball w/med ball crunch holding overhead
Reverse crunch w/med ball
Bicycle crunch w/med ball at knees chest works only
Foam Roller and cool down
Neck
Back T release