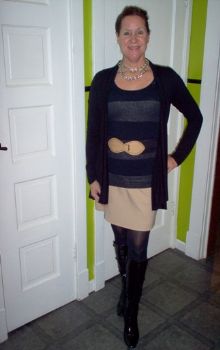 Yesterdays work outfit: Choker: Vintage from Mom (I miss and love you mom forever)
Jacket: Dress Barn, Shirt & Belt: Old Navy, Skirt: Ann Taylor, Boots: Nickel
Last night I made a Spark People Cook Book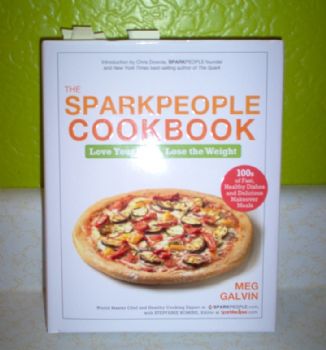 Pai
Thai - modified with Chicken instead of Tofu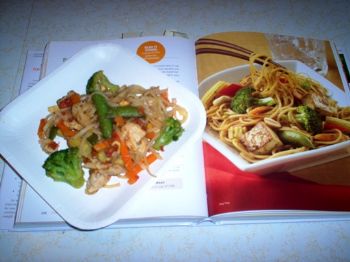 Does it look like the picture?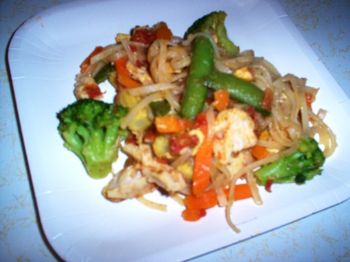 I love all the veggies in this dish!
Calories - 280
Fat - 10g
Protein - 24g
All this weeks recipes are from this book, and I rate this recipe a 9.
Only because I had trouble finding the Indian spices. But as I learn to cook I will learn more about these and educate myself in the right direction.
I used the noodles not the wheat pasta as suggested, I was going to use brown rice which I may have liked better since I love rice. Both would work.
Workout yesterday:

Cardio
- Run 3 miles
Cals
burned = 360
Please note: I have added the Daily Mile to my blog to track my running this year.
Tonight Client workout:
Heavy weights
Basic lifts