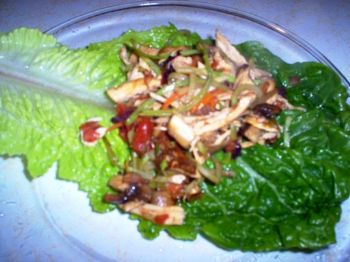 Last nights dinner, chicken lettuce wraps = yum!
I tried to make these like PF Chang's, so they have a sesame flavor. (see the steam?)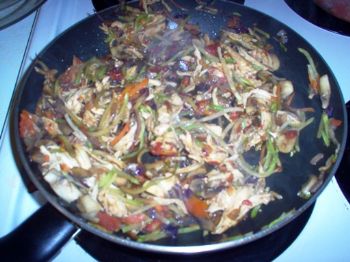 Cooked till tasty, and easy to make too (I am on the clean eat cook and blog about it challenge to myself)
My serving just roll up the sides and eat, I had 2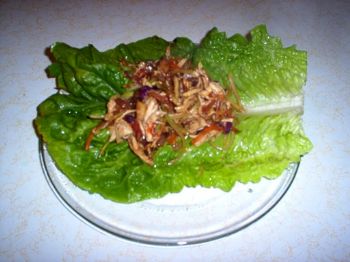 I posted the recipe, which a used from a Spark Cookbook recipe but altered it quite a bit. So I did not take a side by side picture it was way to different.
I kept the chicken the same without salsa but I baked it in the oven not the crock pot and used rotelle instead of salsa. It has more flavor that way.
Here is my recipe version
www.examiner.com/fitness-trends-in-st-louis/flavorful-chicken-lettuce-wraps
I forgot to take my picture yesterday but here is today's version at my desk its casual Friday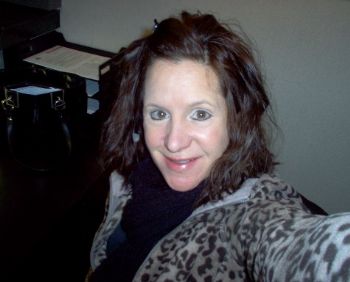 I wore a Yellow/greenish Ann Taylor sweater, Ralph Lauren black and white pants and an Express black jacket. Too cute, I will wear that again.
Hot Yoga.
Mixed ideas and reviews.
I signed up.
My friend Kate owns a Zumba studio that also has Yoga classes, and she is hosting an Intro to Hot Yoga and I thought.......yup, $20 I am IN! It won't be all gross like some reviews I read at Birkim Studios with carpet *sigh.
Plus her studio is 1 year old, so I like that it is new. (I hope to come out looking like this girl!)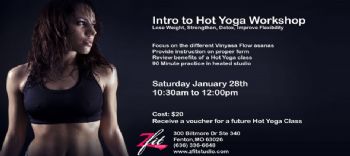 Last nights workout was great, I also added the "Daily Mile" tracker to my blog.
I have 3 miles this week so far, I will try to set some goals and work more on the cardio end. If anyone is using this program let me know I think you can add friends and challenges??
Tonight Game night!

With my girlfriend and her daughter, SCRABBLE!
Workout - Circuit w/client

Time of workout - 1 hr
Cals burned = 198
Step ups high + add 3lb db 2 min x 2
Walk down pushups 10
Stability ball twists 2 min
Stability ball squats 2 min
4lb Med ball pick up and set down 1 min
Walking lunges add 5lb db overhead presses
Step ups high add 3lb db w/lateral and bicep curl
Cleans 2 min 15lb (I used 15lb sandbag)
Med ball squats w/lateral overhead raise
Step obstacle course to 15lb dead lifts, back rows, triceps kick backs 2 mins
Mountain climbers 25
Plank jacks 25
Triceps dips 25