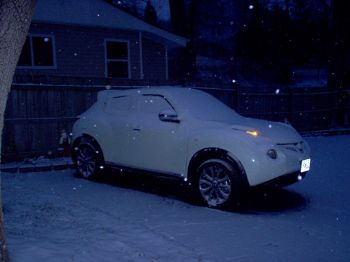 Today we woke up to snow!
The plows were out full force, I drove about 45 miles per hour.
Go Modot!
At the office safe and sound this is the front view I see all day long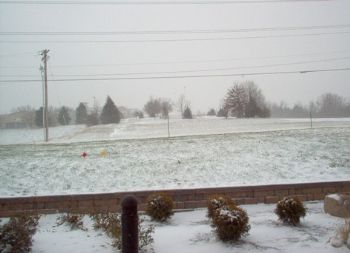 Yesterdays outfit:
Front - Shirt by Ann Taylor Loft, Boots Nickel, Jacket and Cropped Pants Limited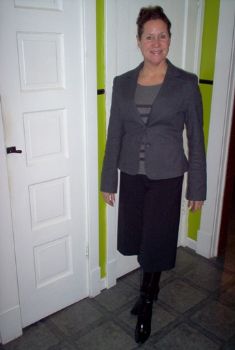 Cute back - its on correct really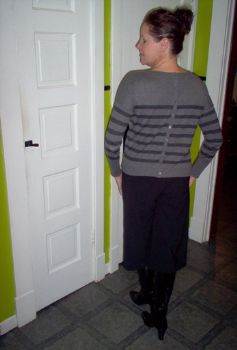 Last nights dinner: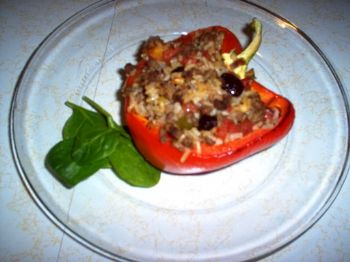 P90X2 Stuffed peppers, look like the picture?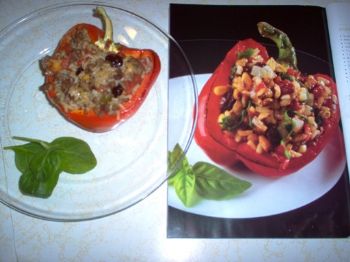 I used lean ground beef (it called for Tempah?)
Onion and garlic
Pine nuts
Raisins
Rice
Seasonings - hot pepper, basil, pepper, and Lawry's no salt
Browned onion and garlic then added beef and nuts, raisins.
Baked cut peppers with water at 350 degrees for 20 mins
Then filled with stuffing and baked another 15 mins
Rating 10!
The recipe was for a serving of 4 peppers I made 1 pepper cut in half then put the rest around the pepper. I would make this again, easy and fast with the fresh taste of nuts and raisins DELISH!