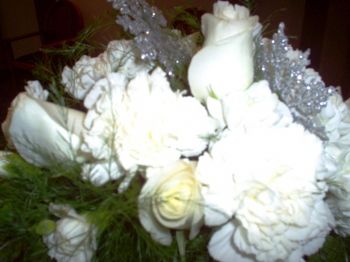 I got flowers again, woot woot! Check out the sparkle snowflakes so pretty I was just thrilled!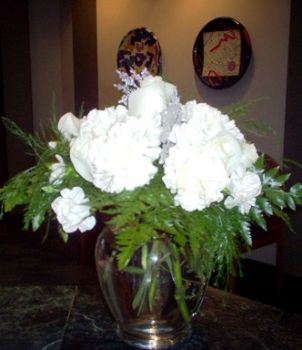 And got to go out to lunch, which was a nice surprise.
I had the cod sandwich with 1/2 the bread. I still came in line with my food log yesterday yippee!
Last nights dinner was meatless Wednesday P90X2 Recipe #3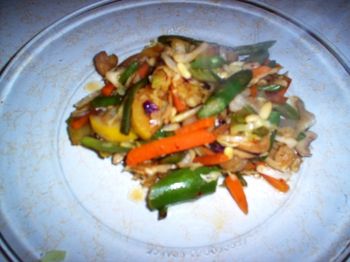 Asian veggie stir fry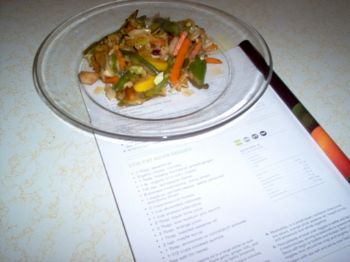 I added pine nuts and it was very good.
Actually I have 2 new loves.......here they are:
Of course I forgot to mention when I was off on Monday I bought this little beauty, its like my sisters (the hairdresser) and L.O.V.E. it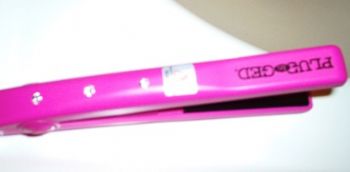 Note the bling!!!
This is perfect for bangs and touch ups.....its amazing and heats to 450 degrees and is super duper fast = time saver all for $20!
Plus diamonds are a girls best friend!
Then I came home and found this! Yes another gift.............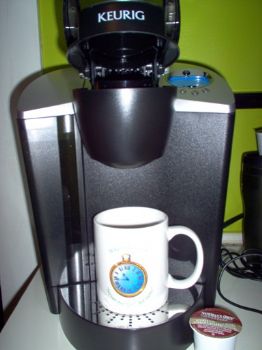 Love it!!!
This was on my Christmas list but I did not get it and I was a bit sad about it since I love me some good coffee like Starbucks. (note the cups says: What time is it? Never too late for a latte)
But now I can save more money!!!!
T. likes that and so does my financial adviser, 2012 is starting out super fantastic!
If you'r looking for a tough workout try this one......and feel the burn!
Last Nights Workout - Client training upper body

Time of workout - 60 min
Cals burned = 90
2x20
Db bench press
Overhead triceps
Cross body bicep curl
Band lat pull down
Bent over KB rows
Band chest fly
Body bar cleans - 2 min
Body cross over cable
Body bar front lateral lifts + pulses
Bicep curl - one works one holds
Side lateral lifts - one works one holds
Shoulder press - one works one holds
Core on ball w/10lb db oblique twists
Core on ball w/10lb db reg crunches + pulses
Bench leg lifts
Bench boat knee ins
2012 Time to sparkle!