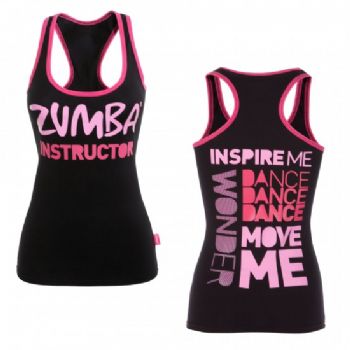 My new instructor Zumba shirt arrived, Love it! I got to wear this last night to teach and my client said it looked great on me, thanks. (pics later)
Today was the first day of drinking my lemon and Cayenne pepper combo that I did not just run to the ladies room. I feel it may hit me later, since my meals were lighter in fat?!
I needed more ST this week, and sadly it has not happened.
ST - 1
Yoga + core - 2
Zumba - 2
Walking inclines - 4
Friday will be all heavy lifting, chest and glute/legs.
Workouts yesterday:
Workout - Cardio - Zumba and lunch walk
Time of workout - 1hr 45 mins
Cals burned = 486
Zumba Zin 32
Lunch incline walk
Meals yesterday:
NOTE I added sunflower seeds with my breakfast it is a nice change of sweet and nutty try it. Plus I like relish on my Bison, no bread of course.
Breakfast:
Cinnamon, ground, 1 tbsp 18 5 0 0
Apples, fresh, 1 medium (2-3/4" dia) (approx 3 per lb) 81 21 0 0
Old Fashioned Quaker Oatmeal- Plain (1/2 cup dry), 1 serving 150 27 3 5
Sunflower Seeds, without salt, 0.5 oz 82 3 7 3
Breakfast TOTALS: 332 57 11 8
Lunch:
Cashew Nuts, dry roasted, 1 oz 163 9 13 4
Sweet potato, cooked, baked in skin, without salt, 0.5 medium (2" dia, 5" long, raw) 51 12 0 1
Pink Salmon (fish), 0.5 fillet 185 0 5 32
Lunch TOTALS: 399 21 19 37
Dinner:
Pickle Relish, 2 tbsp 39 11 0 0
Yellow Sweet Corn, Frozen, 0.5 cup kernels 80 19 1 3
Bison Ground Buffalo Pattie 4 oz 100% Organic Blackwing, 1 serving 200 0 9 23
Dinner TOTALS: 319 30 10 26
Snack:
Pepper Cayenne or Red, 1 tsp 6 1 0 0
Olive Oil, 1 1tsp 40 0 5 0
Banana, fresh, 1 small (6" to 6-7/8" long) 93 24 1 1
Whey Protein 100% Gold Standard Dbl Choc, 2 serving 240 6 2 48
Water, bottled, 1 serving 0 0 0 0
Lemon Juice, 1 wedge yields 1 1 0 0
Snack TOTALS: 380 31 7 49
Snack 1:
Whey Protein 100% Gold Standard Dbl Choc, 1 serving 120 3 1 24
Apples, fresh, 1 small (2-1/2" dia) (approx 4 per lb) 63 16 0 0
Snack 1 TOTALS: 183 19 1 24
Snack 2:
Gold Standard 100% Casein Protein, 1 serving 120 3 1 24
Snack 2 TOTALS: 120 3 1 24
CALORIES CARBS FAT PROTEIN
1,733 161 49 169
Deficit 486
MISSION BIKINI