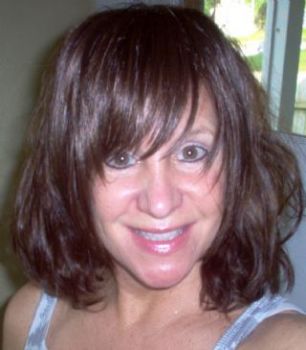 Rachel Mac Workout is completed
, I have finished all the 3 weeks and I feel good about them. Now its on to a new workout starting in June........I can't wait.
I am holding at 122-123 so I will work on tweaking my meals a bit tighter in June. As you can see this week I ran a bit high, and without the extra cardio thats not good.
This is the Last workout from Rachel Mac Fitness

Workout - Legs
Time of workout - 25 min
Cals burned = 75 + 100
Warm up -
2 min Jacks
Run lunges
High knees
Butt kicks
Rachel Mac Workout Day 4 - Legs
•Squats: 12x 3 (butt touching bench then 2 sets reg squats 15lb db)
•Weighted Lunges: 3 x12 15lb db (front and side like P90X)
•Sumo squats 3x12 w/15lb db - loveum ;-)
•Skaters 2x25
•Stiff-legged dead lift: 3x12 15lb db
•Glute bridges: 3x10
•Calf lifts 2x15 w/15lb db
Last nights workout:

Zumba - 20 minutes
My meals:

Breakfast
Cinnamon, ground, 1 tbsp 18 5 0 0
Old Fashioned Quaker Oatmeal- Plain (1/2 cup dry), 1 serving 150 27 3 5
Banana, fresh, 1 small (6" to 6-7/8" long) 93 24 1 1
Gold Standard 100% Casein Protein, 1 serving 120 3 1 24
Breakfast TOTALS: 381 59 5 30
Lunch
Bread, wheat (including toast), 1 slice 65 12 1 2
Kraft Jello-o Brand Fat Free Sugar Free Pudding, Chocolate, 1 Serving 60 8 0 0
OhYeah Nutritional Shake (mini) - Banana Creme, 8 oz 130 3 5 18
Grapes, 1 cup, seedless 60 28 1 1
Lunch TOTALS: 315 51 7 22
Dinner
Bread, wheat (including toast), 2 slice 130 24 2 5
Jams, preserves, jelly, 1 tbsp 56 14 0 0
Fried Egg, 2 large 185 1 14 13
Dinner TOTALS: 370 38 16 17
Snack
Coffee-mate Amaretto liquid creamer, 2 tbsp 80 10 4 0
Regular Coffee, 1 cup (8 fl oz) 2 0 0 0
Quest Protein Bar - Vanilla Almond Crunch, 1 serving 230 19 12 20
Fire Water - 1/2 Lemon w/ 1 dash Cayenne Pepper, 1 cup 7 2 0 0
Snack TOTALS: 319 31 16 20
Snack 1
Raisins, 1 small box (1.5 oz) 129 34 0 1
Cashew Nuts, dry roasted, 1 oz 163 9 13 4
Snack 1 TOTALS: 292 43 13 6
Snack 2
Gold Standard 100% Casein Protein, 1 serving 120 3 1 24
Snack 2 TOTALS: 120 3 1 24
CALORIES CARBS FAT PROTEIN
Totals: 1,797 226 58 119
DEFICIT - 175
MISSION = BIKINI