This will be my final week on the 21 Day Rachel Mac workout. Starting June I will start a new program.
Love this workout it is really hitting all angles of the body. So far I am still at 123-124lbs and hovering at the 24-25% body fat range. This tell me I am NOT being as "tight" as I need to be.
This is the recipe I took to Church Sunday, it was very easy to make and its on the Pillsbury website.
It is NOT on the clean eat anything, but it does have some protein with the bacon and egg.
Bacon cheese pull aparts:
Grands biscuits cut in 1/4 dipped in egg and milk
add bacon, chives, cheese and the rest of the egg mixture for the bottom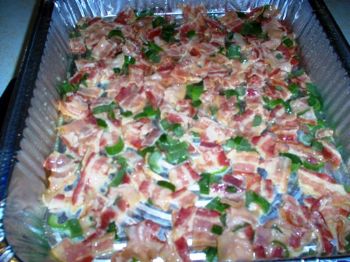 Add biscuit triangles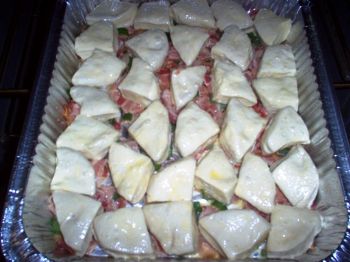 Bake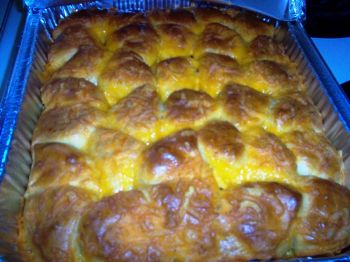 I had one berry muffin that was whole wheat full of fresh berries (clean) made by a nurse care, and 1/2 of a biscuit to taste them, delish!
Later had my lunch before heading out to help move furniture.
My Lunch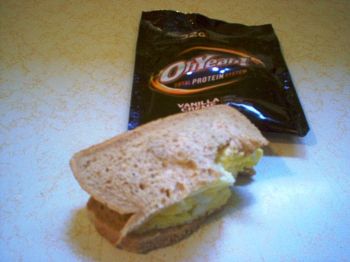 Dinner was out, and I had a huge salad. Then topped it off with just a small part of chocolate pie. I still came in good on my numbers but should have said NO to the sugar.
My workouts...were strong on Saturday and nothing on Sunday as I see the chiropractor Monday after work. I will make Monday my start of the workout week due to the holiday, switching my off day.
Saturdays workout:
Workout - Ellipse Fitness Circuit + Yoga class
Time of workout = 2 hrs
Cals burned = 663
Ellipse Fitness had a free community workout at my old High School.
We did 1 hour of changing circuits
Resistance bands
Push ups
Squats
Punches
Kicks - High knees
Karate moves
Skaters
Each circuit followed by 1 min of cardio
Jacks
High knees
Kicks
Oblique knee ins
Side twist
Jogs
Ending full runs back and forth of gym
Hops
Side ways
Lunges
Running
Running backwards
Sunday:
Off day - due to holiday week
Here is my workout today Monday:
Workout - Rachel Mac Back and Bicep (I only did 2 sets should be 3 sets)
Time of workout = 25 min + 5 min warm up
Cals burned = 75
Rachel Mac 4 Day workout
Warm up:
Zumba march
Arm circles arm chest openers
Overhead arms
Jacks and T -Jacks
Back:
Lat pull downs -15lb db 2x15
Rows seated - 15lb db 2x15
Bent over rows - 15lb 1x15 set 2 25lb 1x15
Back extensions - on the ball 2x15
Super mans - 2x30 sec
Biceps:
Alternating bicep curl - 15lb 2x15
Bar bell curl (used my body bars) - 15lb 2x20
Hammer curl - 15lb 2x15
MISSION - BIKINI