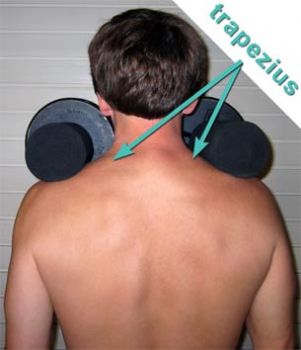 I made it through week 1 of INSANITY
and can honestly say this workout is a real killer. [editors note, belated post could not post this on Monday blogger was down]
I am not sure how many more workouts I can do without going to my chiropractor.
All the jumping style moves, some held in a plank position, are very hard on the back.
WARNING....Again, if you have back or knee issues beware!
So far this has not hurt my neck at all, but you do use a lot of the trapezius/delt muscles and I am really tight at my traps right now.
Hey Tony Horton = I miss your neck rolls!
I have decided not to go to my chiropractor because I am having my ear surgery in the morning...yuck, scared!
That means I will spend most of Tuesday and maybe Wednesday on some sort of medication. [today is Wednesday and still on meds]
And I don't think jumping up and down is going to do my ear/head any good so this may be a delay.
Sorry Shaun T. I will miss you.
I did my Saturday workout as follows
, then I went out of town and got to my moms doing about an hour worth of gardening. Her yard looks amazing and I hope she goes fishing today and enjoys herself. I have a nice little tan ;-)
Sunday we walked the yard and the flea market where
I got an adorable straw and tortoise vintage purse for $6.
It is in great condition, I think I will carry it this summer and then sell it not sure yet. Either way I could not pass it up.
My post workout was Vanilla ice cream whey protein and Kashi cereal.
Insanity Plyometric Cardio Circuit

Week 1 Day 5
Time = 45 mins
Cals burned = 281
Complete 4 times:
Jogs
J Jack plyo
Heisman
Heisman travel 3
Butt kicks
High knees
Mummy kicks
Stretch
Complete 3 times:
Suicide
Power squats
Mt climbers
Ski jump
Football Feet
Football wide sprint
Complete 3 times:
Basket ball basket jump
4 pushup to burpee
Side to side ski abs
In and outs
Jabs
Cross jacks
Upper cut
Attack
Stretch cool down
I am meeting a friend after work today, and doing a 3 mile walk as long as I feel up to it and we don't get rain. [we did do this and it took 6 mins down and 12 mins up, so we did extra by walking another hill = 30 min incline walk ]
Please pray for me tomorrow as I have my ear surgery at 8.15am that I regain my balance, and the ringing in my head stops. Thank you all my friends, I am grateful for the prayers.