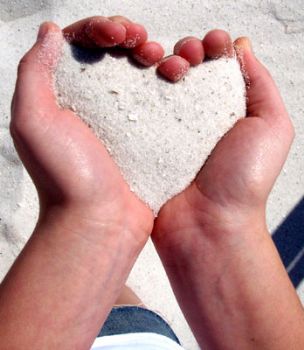 Digging sand, the new boot camp workout!
Nah just kidding.......
I had so many things I wanted to blog about today but I got a huge project and don't have time so I will make this quick.
Did you see the biggest looser? I watched it and was very surprised at the challenge to dig sand.
Have you ever dug sand?
Talk about hard work, it can be heavier then dirt when its wet! So soft when its dry and feels so good on the toes. I have only dug as deep as to bury a friend in the sand, but even that was not easy. Of course that was with my hands only.
Who will win? Who do you vote for?
They faced lots of temptations with very LITTLE family support, I was shocked. What were they thinking with that buffet, or Dina's DH ordering all those things she used to eat? Bad, so bad. I just hope she stays determined and strong, she has grown so much.
Here is my workout today:

P90X Round 2 Classic Week 1 Day 4
Workout - P90X Yoga
Mood - Relaxed still sore
Wt - 114
Time of workout - 35 minutes
Cals = 74
Mountain pose
Reverse Swan
Chateranga
Minata
Plank
Downward Dog
Runners Pose
Crescent Pose
Warrior 1
Warrior 2
Reverse Warrior
Triangle
Getting the Rockstar Body.......