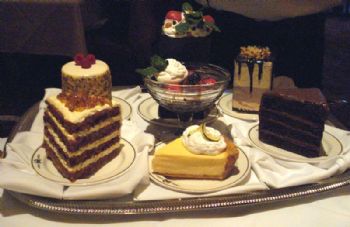 Do you have a number 1 comfort food?

Does it change for the seasons?
As the weather changes I find myself looking towards home made cooking for comfort. I don't really feel like going out much when its cold or nasty out, and tend to "nest" in the winter. See why I got a new comfortor and nightstands?
I will even be in my PJs by 8.30pm and in bed by 9pm.....am I part T-Bear?
Am I hibernating?

Sheesh it gets dark by 6pm and my body is like, its night-night time. Im such a morning person.
I start craving hot things like cocoa, soups, chili and stew. HELLO crock pot! I have missed you, and now I will dust you off and get lots of batch cooking done. This saves lots of cash-olo $$$ cooking like this because you can freeze part and then bring it out later. I spent $50 at the food store and have enough meals for 2 weeks, which would normally be for 1 week.
What did I make to save money?
Chili
Pot roast
= 6 meals
For meat I bought the chopped up roasting meat on sale for $6 and the lean beef for $5. I had to add potatos, onions and carrots, chili beans (on sale) and tomatos to the list but I added it up and each potcrock full was a total of just $11 each.
= $3.65 per meal packed with good nutrition. You really can save money by doing casserole and crock pot cooking so if your on a budget (who isn't looking to save green backs?) try it. You can go to allrecipes.com or just check our sparkrecipes and find some really good healthy meals to make.
Lets face it, I love my chicken and tuna but variety is the spice of the palate right?
Do I have an all time #1 comfort food?
Yes, CHOCOLATE!
No matter what kind of "funk" I am in, this works for me and the darker the better I love 72-85%. Bitter or sweet, either way. Dark or white, either way. I look to choc-choc for my comfort. Ok, Lays regular chips is a close second. I had to really think about that, then I thought wow I could put chocolate on a plate and dip my Lays..... Bad T. Bad!
I taught last nights Kickboxing class
and had 9 with 1 guy, GO Jeff! Next week I'm teaching circuit which I really enjoy. Got my new video up, so if anyone wants to check it out or RATE me here it is.
My Gravity Crunch Video:

http://www.youtube.com/trainertfitness
What's your #1 Comfort food?
Getting the Rockstar Body.......