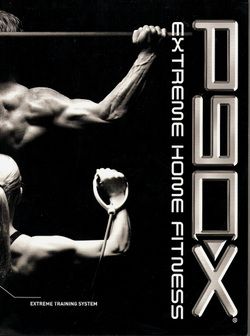 I'm a P90X Lean Graduate!
Its true, I'm a going there again....Round 2 P90X Classic version this time.
I started Round 2
on Saturday 10/17/09 and I took my before pictures on Friday and will post those at the end, along with start and ending measurments.
I really dread going to the gym in the winter, and I was originally going to do this round November 1st. Of course now that I started early due to our weather its going to be in the 60-70's here, naturally.
Well first off, my weight is not good the loss is not fat. Its been a very stubborn challenge so we are changing my macros and diet lets see how big T can get.
My goal is:
Wt - 115
Bf - 19-20%
My stats are:
Wt - 113.5 - 114
Bf - 21-22%
I will be posting my workouts weekly so if anyone is doing this program lets rally!
Getting the Rockstar Body.........