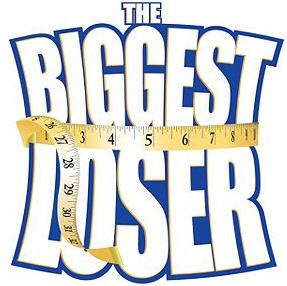 Did you watch the BL last night? Who will win?

Thank goodness it was not another tear jerker! I was just a mess last week with all that emotion. I'm getting to be like a facet!
Many people are glad that Tracy is gone, but now I wonder if it will have any drama and be boring. You need some tension or sparks to make it a "talk about" show right?
Wow the White house....that would have been a chance of a lifetime!
Who do you want to win now?
I think Amanda, she is very marketable and the public seems to like her. Like that dark hair girl thats on the new BL Whey Protein box.
I really liked that Tracy did make that comment that JM is really sweet and gets to the bottom of what moves you, that was a great plug for JM. I would have enjoyed to see more of the votes just to see who was still harboring bad feelings. I think she was just being immature and I can tell that she really came to life and grew from being on BL. She really looked amazing huh? Gosh I only do a 9 minute mile, she did GREAT with an 11 minute.
Any thoughts on the Biggest Looser new game?
Or JM's new spin off show?

I spent some time last night looking at some other opportunities on things I enjoy doing, and I am going to add some things to my goal of Trainer T. Foundation come true. I'm so excited to get my pay pal up and running and now its a re-design of my site again. OMG I don't do well with web design and wish I could just have it done and perfect you know?
Some of you asked about my new eats so I thought I would post this and if you want to see the rest you can see it here:
www.sparkpeople.com/mypage_tracker.asp?id=TRAINER%5FT&dte=11%2F4%2F2009
My eats today so far, we are building lean mass.

Pre-workout:
Whey smoothie made with water
1 cup blueberries
1/2 scoop whey (chocolate)
1/3 tbs of olive oil
Post workout:
1 cup low fat cottage cheese
2 peaches
1/3 tbs of olive oil
Here is my workout today:
P90X Round 2 Classic Day 19

Workout = P90X Shoulders & Arms
Mood - Woo woo
Wt - 114 .5
Time of workout = 40 min
Cals burned = ?
Move - Wt - Reps
Shoulder press - 10lb - 10 - 10
Alt bic - 10lb - 15-15
Two arm kickbacks - 10lb - 10- 10
Deep swimmers - 10lb - 10-12
Concentration curls - 10lb - 10 - 15
Chair dips (bent knee) 40 (straight leg) 15
Getting the Rockstar Body......