With just 4 more days to go its all about chicken. Chicken. Chicken.
For those of you that keep asking me how to make the "fire water" I drink every morning, here it is step by step.
Fire Water 1 cup cold water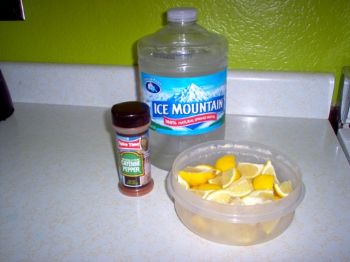 lemons - 4 cut pieces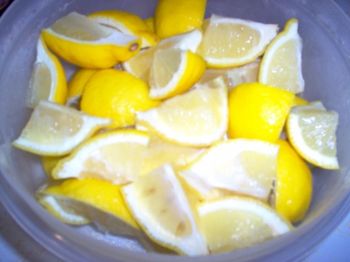 Hot pepper a big dash about 1 tsp
Mix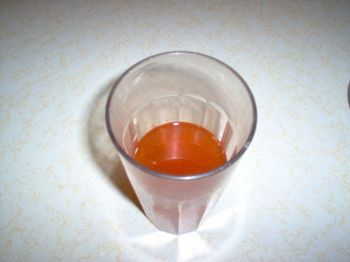 Drink it fast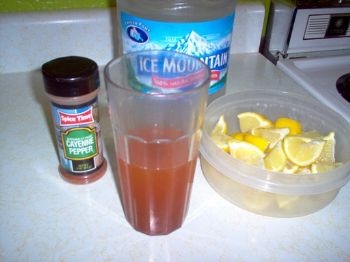 Easy, cheap, detox and gets the metabolism going
My girlfriend Diane in her boyfriends really old caddilac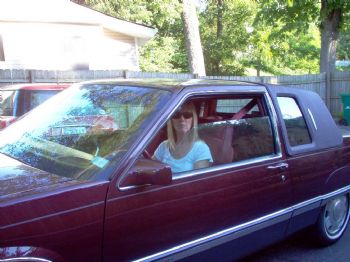 She works for a chiropractor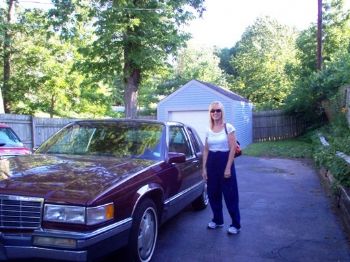 Look how HUGE this car looks next to her lol and I should have parked the MINI next to it ha, its like the size of the HOOD!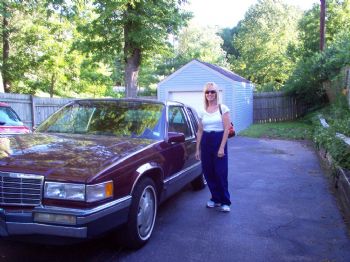 Some weekend pictures, breakfast before I left to go out of town. Sorry I was hungry.
1 egg with 1 piece of bread and a banana protein shake w/2 scoops vanilla whey and 1 nanner.
(I make the egg in the micro wave, just spray the tall bowl, crack egg and stir. Cook 30 sec stir, cook 30 more sec. If you don't stir 1/2 way it can EXPLODE which is not good.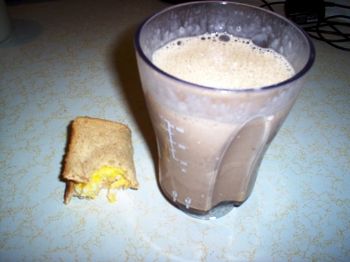 My sister at Walmart...yeah she snuck over to the snack asile and YES I caught her.......look at all the bad stuff there OMY can you tell she is sooooo BUSTED!? I think its the cookie aisle, she ended up with some Dove rasperry chocolates in the end darn it.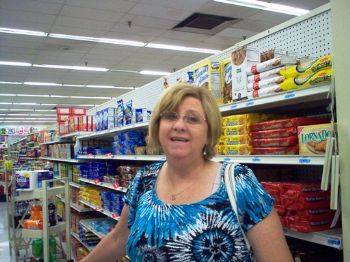 She is a hairdresser cutting my moms hair - My mom is Mary if you want to pray for her she has not been doing very good at all. Besides she only did weigh about 95lbs to begin with on a good day. Love you mom :-)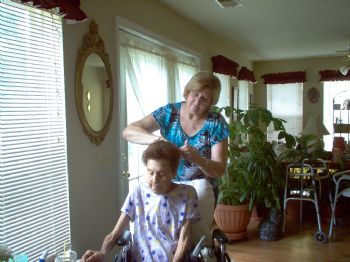 Now a cute picture Cindy and mom - loves you both!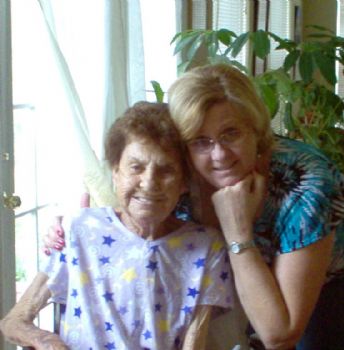 Mom your My Shero :-)
Me and mom the strongest and smartest women I ever met!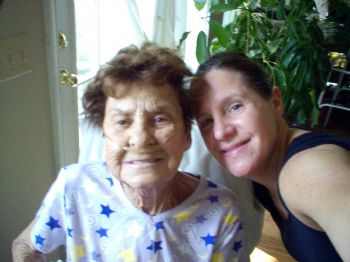 Me and mom again.... love you mom!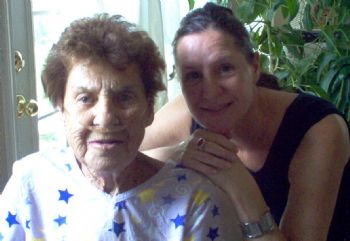 My new hair color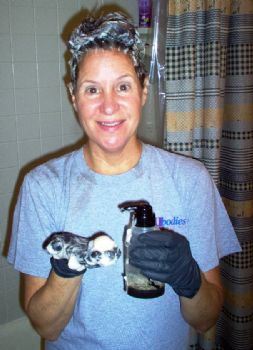 Super cool fun easy to use foam ......loved it! I kinda felt like an artist, it can make you feel that way tee hee.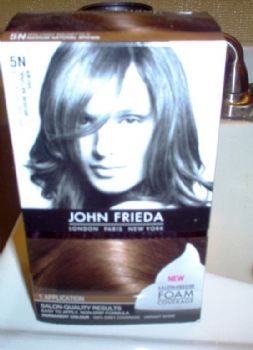 Plus look back at that picture above this one again......it comes with SEXY black gloves and I will for sure use this product again there was NO mess at all :-)
but I don't look like the model just sayin...
Dinner tonight yup Chicken.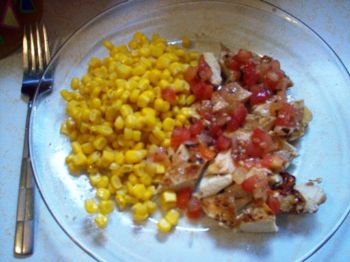 Chicken with salsa and corn with green tea
MISSION BIKINI 4 DAYS