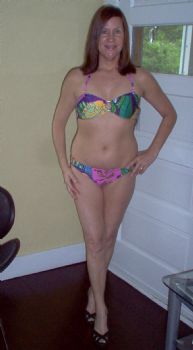 The MISSION SWIMSUIT
Here is the farm I went to and stayed in this adorable cabin....the horses came right up to the cabin to graze (see window picture) and the upper level up the winding steps were 2 twin size beds.
It was furnished with everything you needed for a weekend getaway, and I would love to go back and ride again. (Riding burns about 300 calories an hour woo woo)
Enjoy............