Is this a cool idea or what? If your a runner this may need to be on your holiday list, I love this and thought I would share.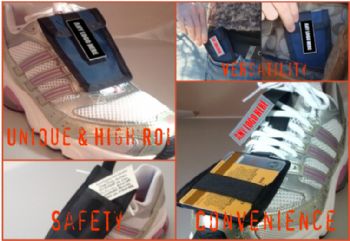 www.shoewallet.com/
How about this idea? I'm hungry just reading this, and its all natural.
www.washboardwaffles.com/index.php
After this I need a towel off....with some motivation!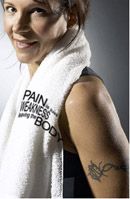 www.inperspire.com/workout-towels-inpiration-s/3.htm
I just thought I would share some links today that I found very interesting and yet so simple. Sometimes just getting my creative juices flowing with fitness happens when I see other ideas. Simple is good and yet so many times we try to complicate things.
Is it because we are female?
Massive list makers?
Frantic multi-taskers?
Talk-a-holics?
Not sure, but I am working on being more centered, more focused on where I want my life to go and my purpose to be full of passion.
So I guess I am thinking that the best way for me to keep the direction correct is to eliminate each time I am off course.
I am going to keep and "Idea journal", a Feedback booklet.
Each times something works GREAT, I will list it under the keep ideas. Each time something does not work for me, I will list it in the Don't keep ideas.
This way, I can see how I am succeeding and what is working so that I may fine tune these to be even better, more successful and less worried about an outcome that I don't want to happen.
Simple = Success
Getting the Rockstar Body.......