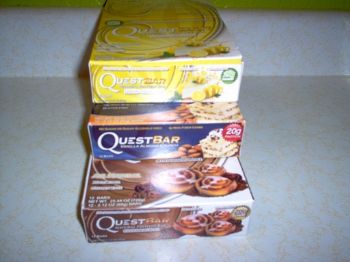 Quest bars, love'm!
My new fav is the lemon, tart and sweet with 20g of protein....I may be getting addicted. I found this nifty little link from Self magazine on line to calculate your "Happy Weight"
www.self.com/calculatorsprograms/calculators/happyweight
Mine is 124.6 Which explains why I keep re-setting to that number. I just think it is fun to do some of the calculators they have out.
IT department at blogger is making me *sigh over this having to learn more stuff again....ha ha I must be an ole dog :-)
If you do the happy weight calculation, let me know if you feel it is correct...all in fun!