Good news!!!

I got to get my yoga mat bags in the Zfit studio!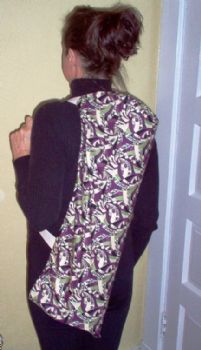 I took them 10 bags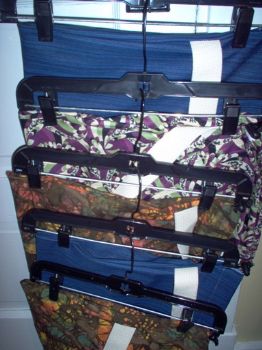 Super happy they will put them on the on-line store they have too, thanks Tj!
Look how great he made the display of the products they carry as they continue to grow. They are going to be adding another type of class but more on that later.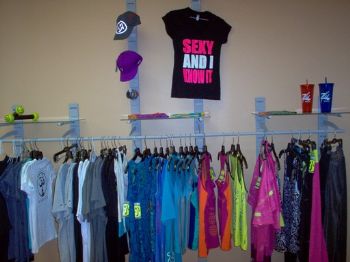 Yay! So grateful for a chance to have them there, it is a very nice studio and it is the place where I do the Hot Yoga classes. Bye bye toxins!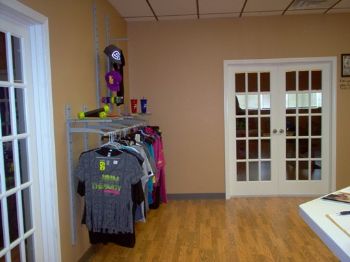 Today we have a luncheon at our office for the
St. Louis Cardinals home opening day!

My Cardinal spirit outfit, my headband has the logo on it but its too tiny to see in this photo.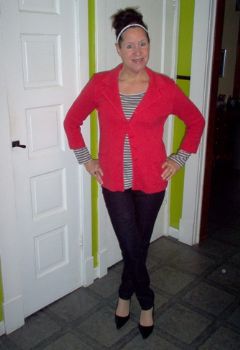 I know its not true

Cardinal

red, but its the closest I have for office attire.
Anyway I get to teach this Saturday at the Yoga studio, and I can't wait since I have not had a chance to do any yoga since last Sunday. Boo!
What are my next minor goals:

Waiting on new food/workout plan hope to get this week - YIKES time is flying by
Make more homemade protein bars - have to find the recipe for my client
Read up on canning so I can can some things using my moms stuff (this will be a huge challenge)
Planning a jewelry party = girls night fun!
Finishing up the rest of my Agape yoga groupon
Taking it slow this weekend, its been forever since I have not had a ton to do and I am going to just enjoy!
Go CARDS!!!!